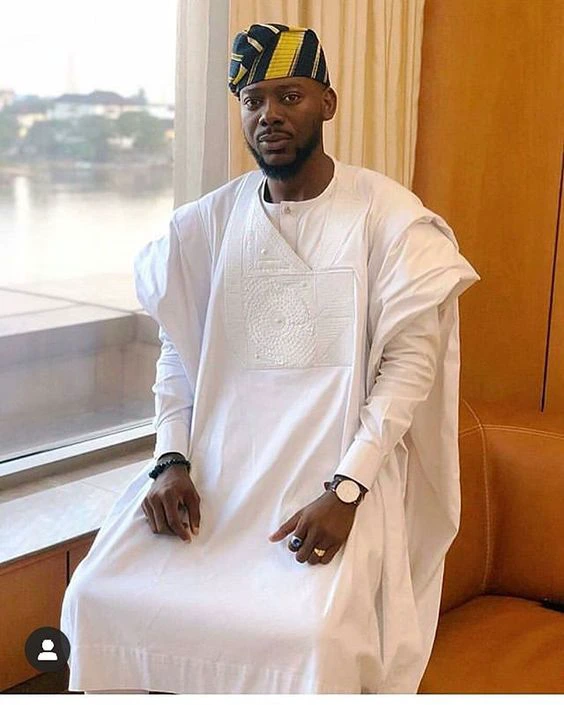 Poor or Rich, Popular or unpopular, everyone is traceable to its ancestry or pedigree, so is Adekunle Kosoko who is popularly known by his profession name Adekunle Gold. Kosoko as a family name in Lagos are know to be royals, that's why Adekunle Kosoko is a Prince.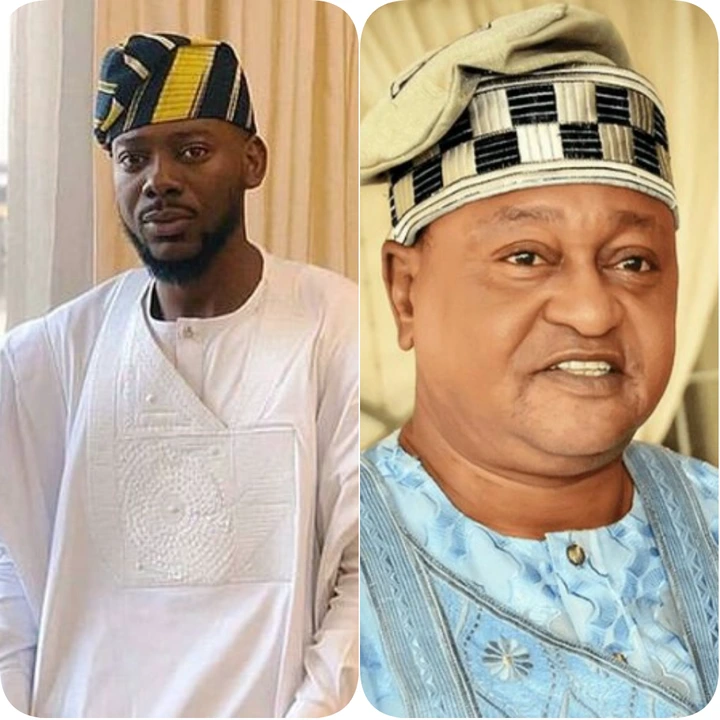 A child is meant to bring honour and more recognition to his family. Adekunle Kosoko (gold) has brought his parents and siblings to fame. Adekunle Kosoko is a Pop, Hiphop singer, a song writer, an artist (drawing and painting), a reason for his beautiful color combinations in his outfits.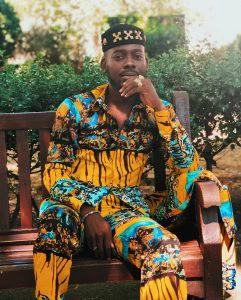 Prince Adekunle Kosoko Father.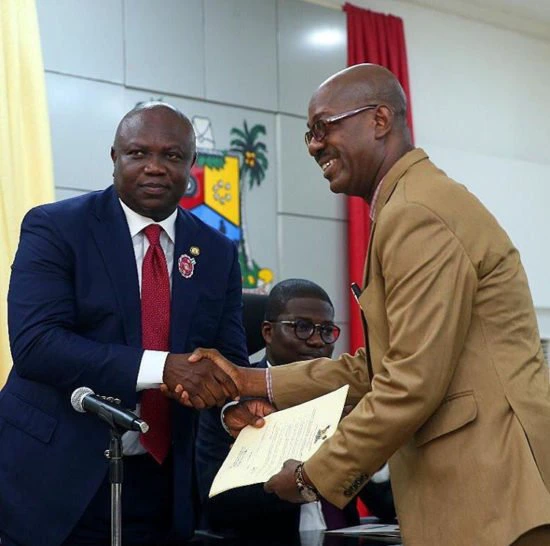 Adekunle's father in brown suit.
Adekunle Kosoko is the only male child of his father. His father Prince Hakeem Adeyemi Kosoko was a Fine-Art teacher, he got promoted to the permanent secretary position in the Ministry of Education, Lagos state. Shortly after this promotion, he fell sick and died briefly after his undisclosed illness. He died on the 27th of may, 2019.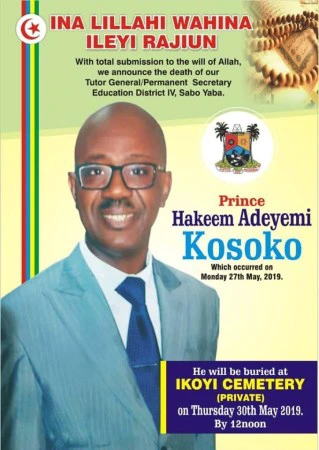 Adekunle Kosoko (gold) was spotted at the burial ceremony that took place on the 30th may, 2019. Adekunle Kosoko (gold) has suffered so much emotional heartbreak from the demise of his beloved last sister and father.
Prince Jide Kosoko is an Uncle to Prince Adekunle Kosoko. He was also spotted at the burial ceremony of Adekunle Gold's father.