A Facebook user, named Eng Prince Ken, who is also a bonafide member of the Stinging Men Association of Nigeria (SMAN) posted this picture on a Facebook group, where he captioned it, "My fellow SMAN member, I hope this breakfast is not too much for her?" It appears he's asking for permission and seeking for approval to serve his girlfriend this breakfast.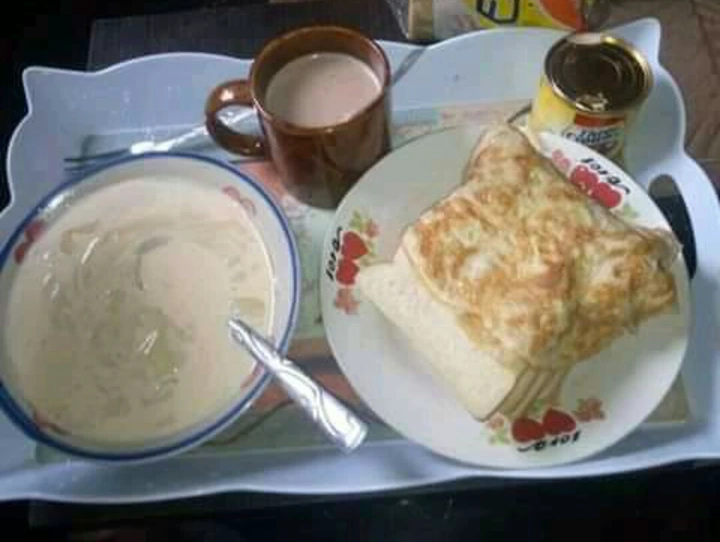 But it backfired him. Some SMAN members in the group told him not to try it, while other members were seen commenting and calling for the suspension and punishment of Engr Prince Ken. The major rule of the Stingy Men Association of Nigeria (SMAN) is to be very strict in spending money on any girl, who is not yet their wives or relatives.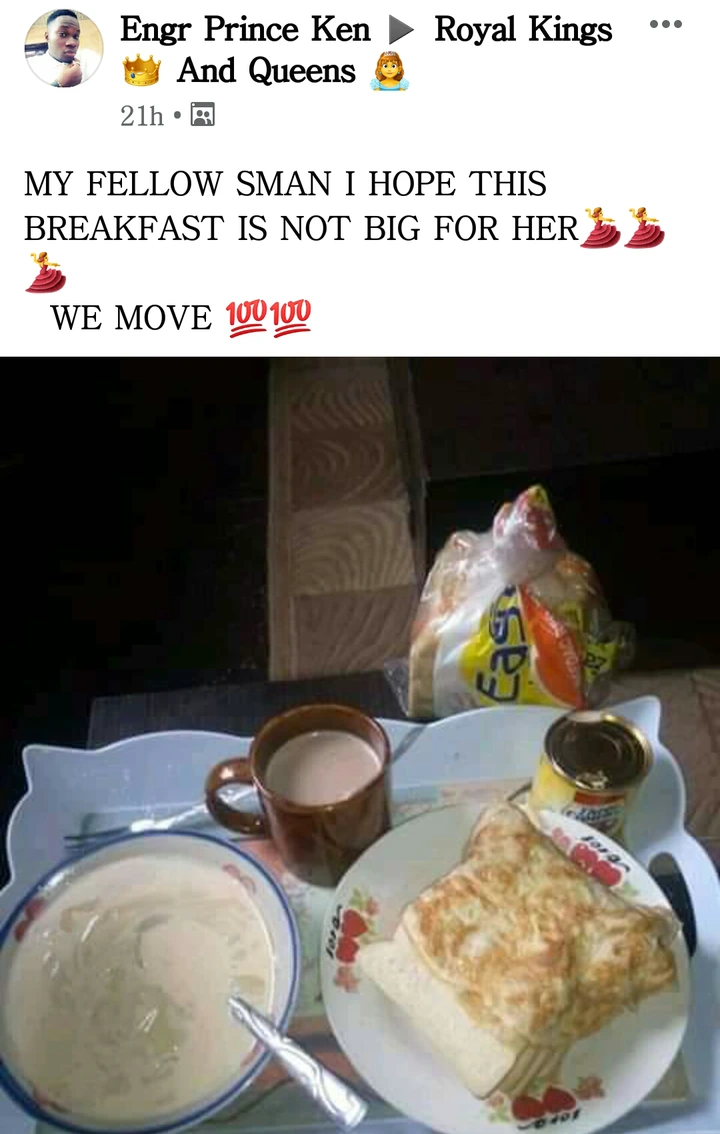 According to SMAN, they will not tolerate any form of laziness. They want everybody to go out there and work for money. They do not want a situation where a girl, who is not yet married, to solely depend on a man to foot her bills and take care of her, while she sit back and do nothing.
Another reason why SMAN is fully active is to discourage any form of prostitution. The rate at which some girls sell their body just so they could have money to buy some of the reigning gadgets and bonestraight hair is very alarming in our society. According to SMAN, this behavior must stop. They want girls to work, be productive and be useful and do better things for their selves.
It was on these bases the Association was formed and so far, Engr Prince defaulted by giving this huge chunk of breakfast to his girlfriend, and therefore should be punished, according to majority of SMAN members. Below, are screenshots from some of the members in the group.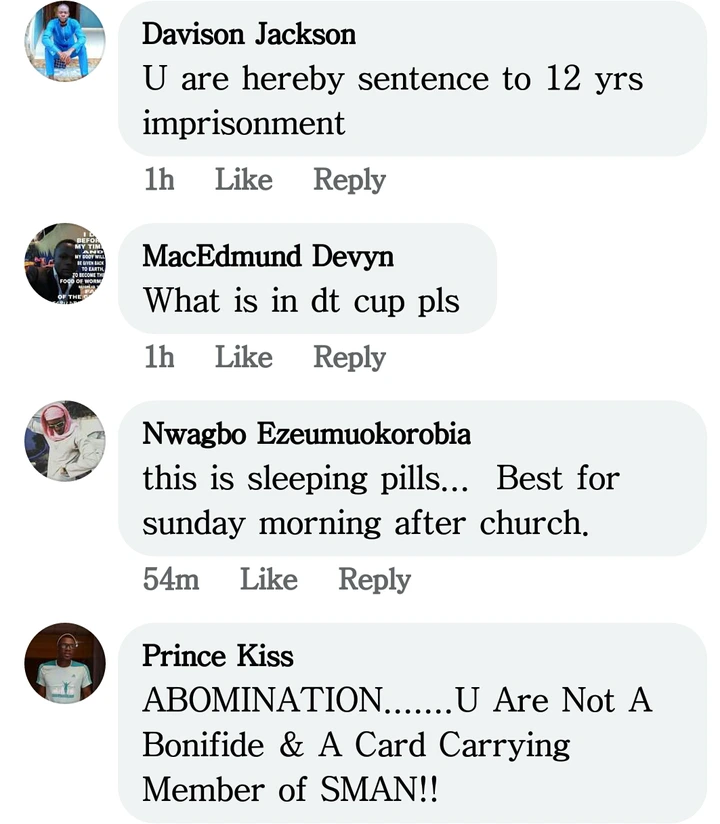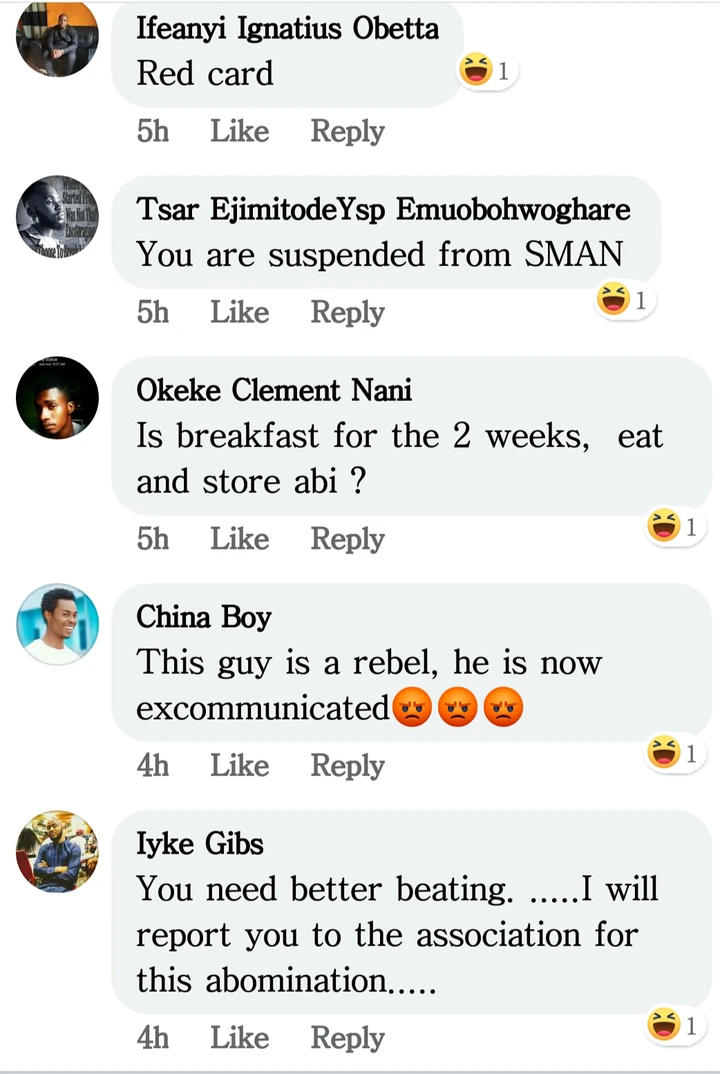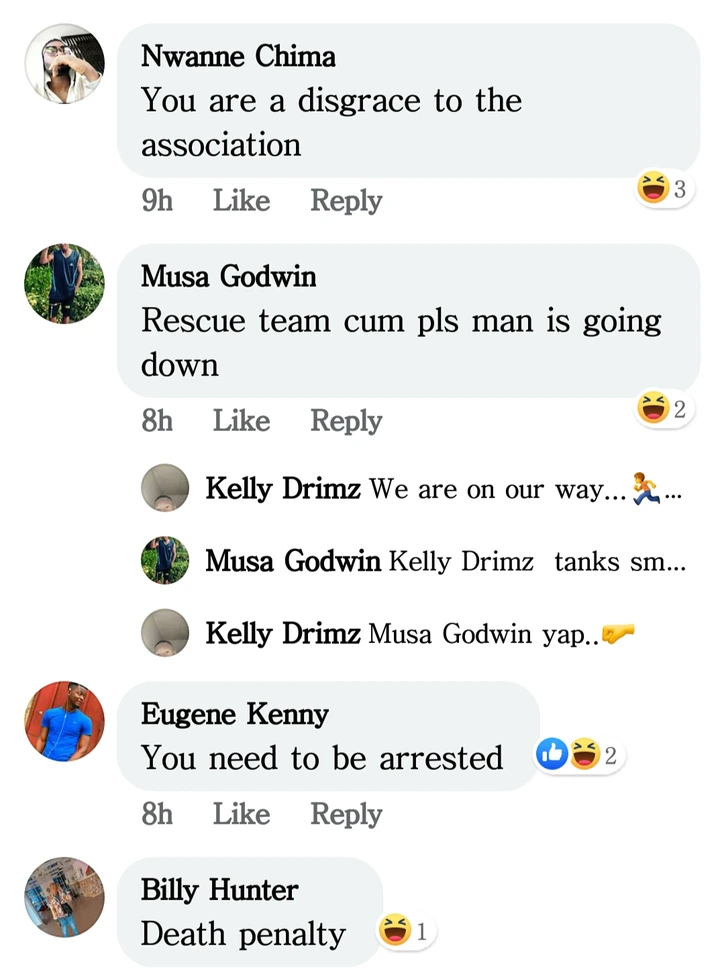 What do you think about this? Is the breakfast too much for his girlfriend or you think they are taking this SMAN thing too far? Let me know your own thoughts in the comment section below.