In this new age, many ladies has decided to dump many things and rather pick up prostitution to survive in the country. Many has went really wayward and this rather is very disappointing as they even take pride in prostitution as they usually termed it "get what you want with what you have".
In just in a recent video trending online, a lady was seen sleeping with two boys and according to reports, it seems they are from Lagos State University popularly known as LASUU. In the viral video trending on social media, the lady face was exposed largely in the video as she have fun with the two boys.
At first many wondered how the girl would be feeling seeing as the video was leaked and went viral on social media attacking those who leaked the video while also calling the lady names.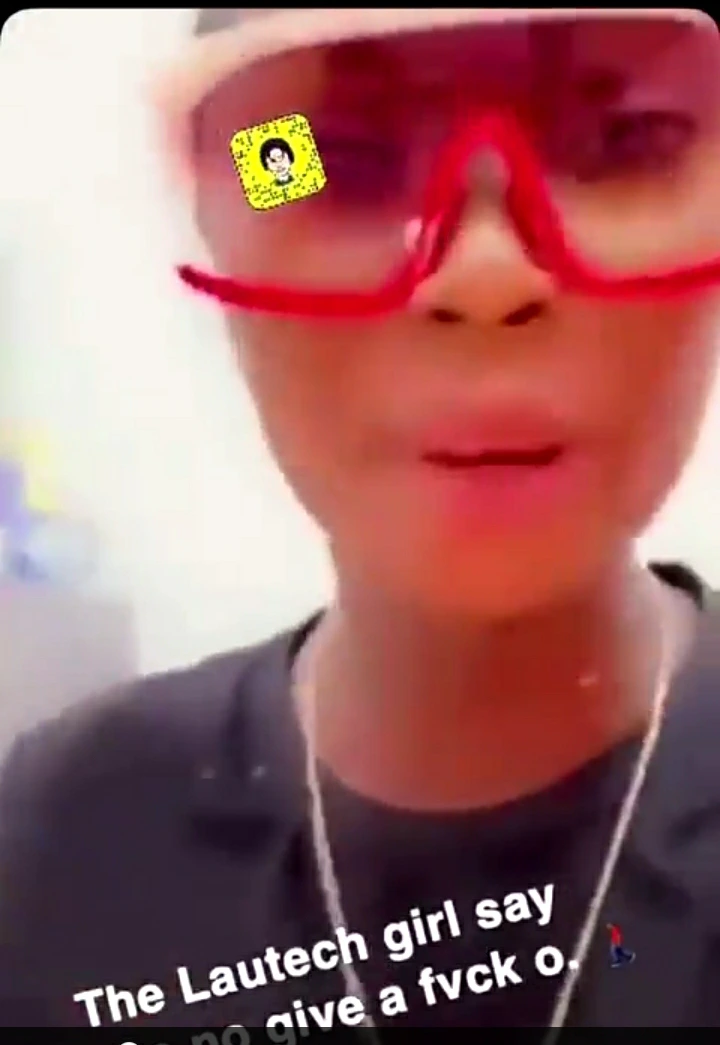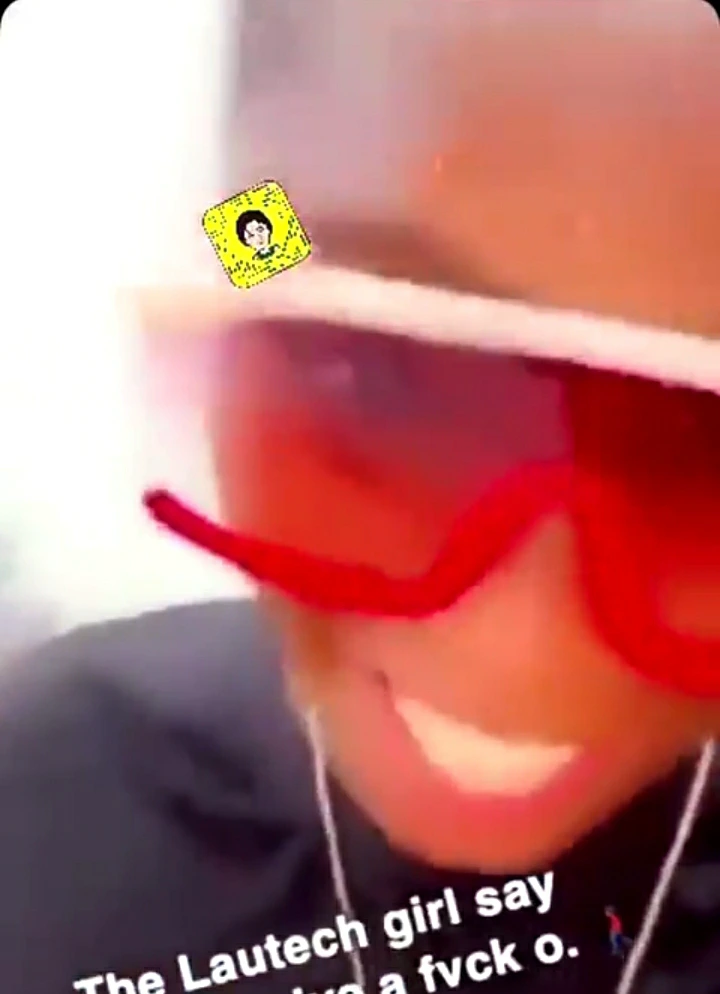 However, after the video went viral, the lady has come out to say what she felt about it, and called out those attacking her. She said she doesn't give a damn about the video, and she is an "Olosho" and of course, it pays.
See reactions from people;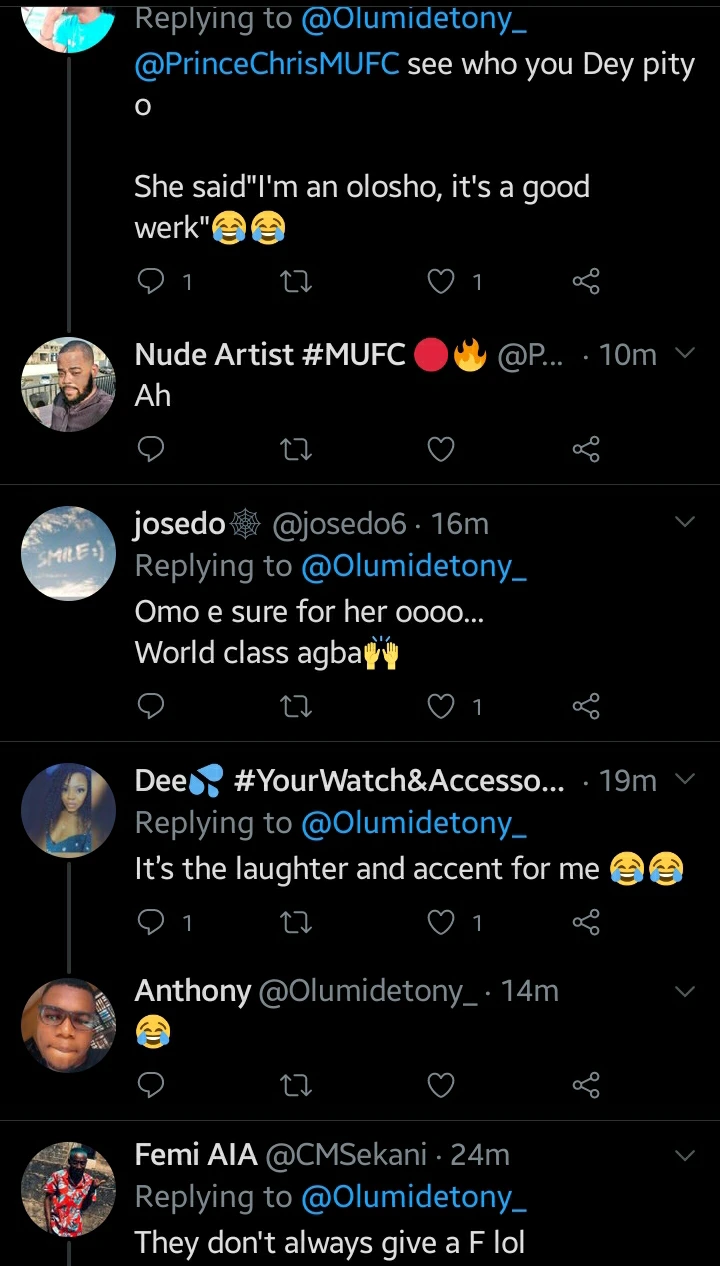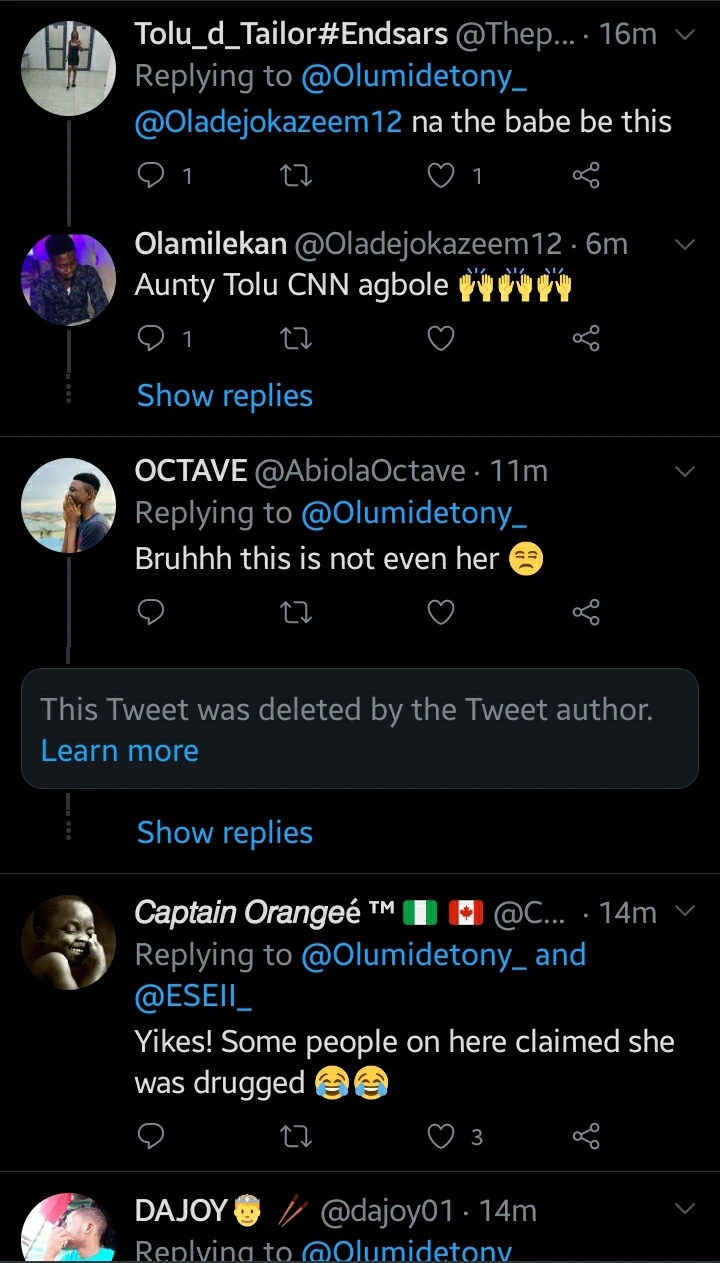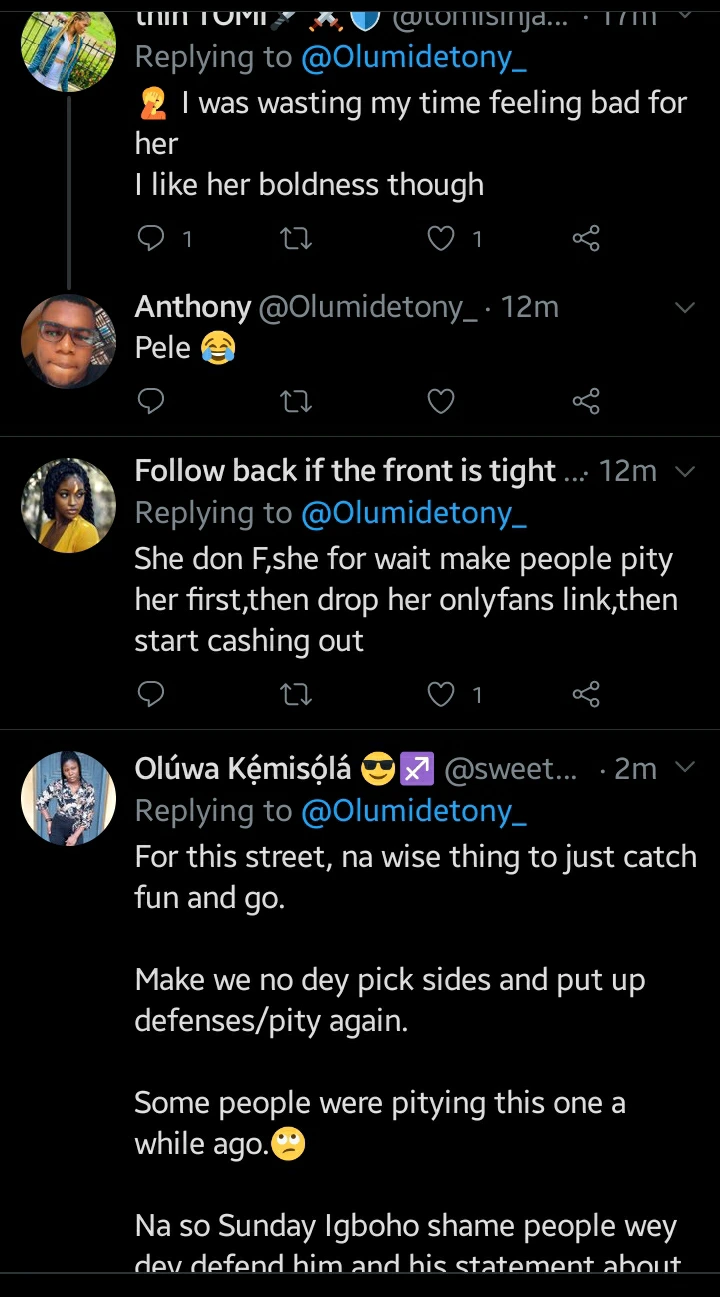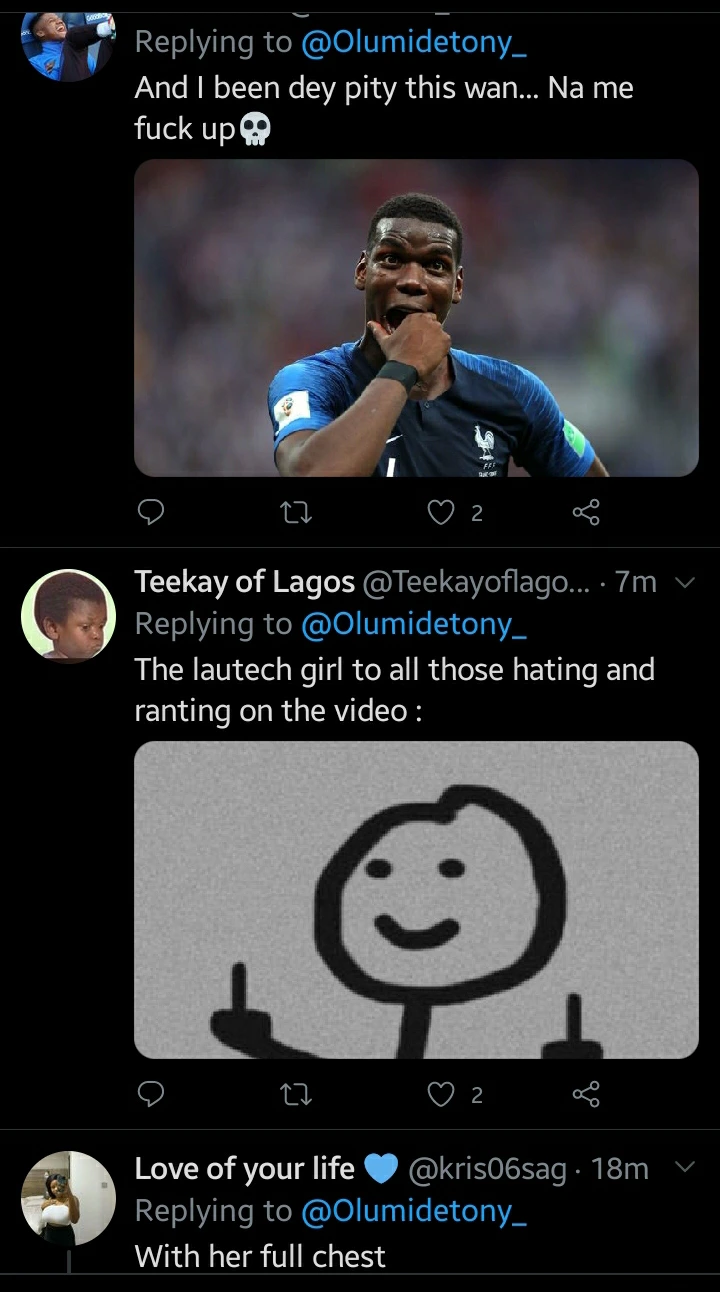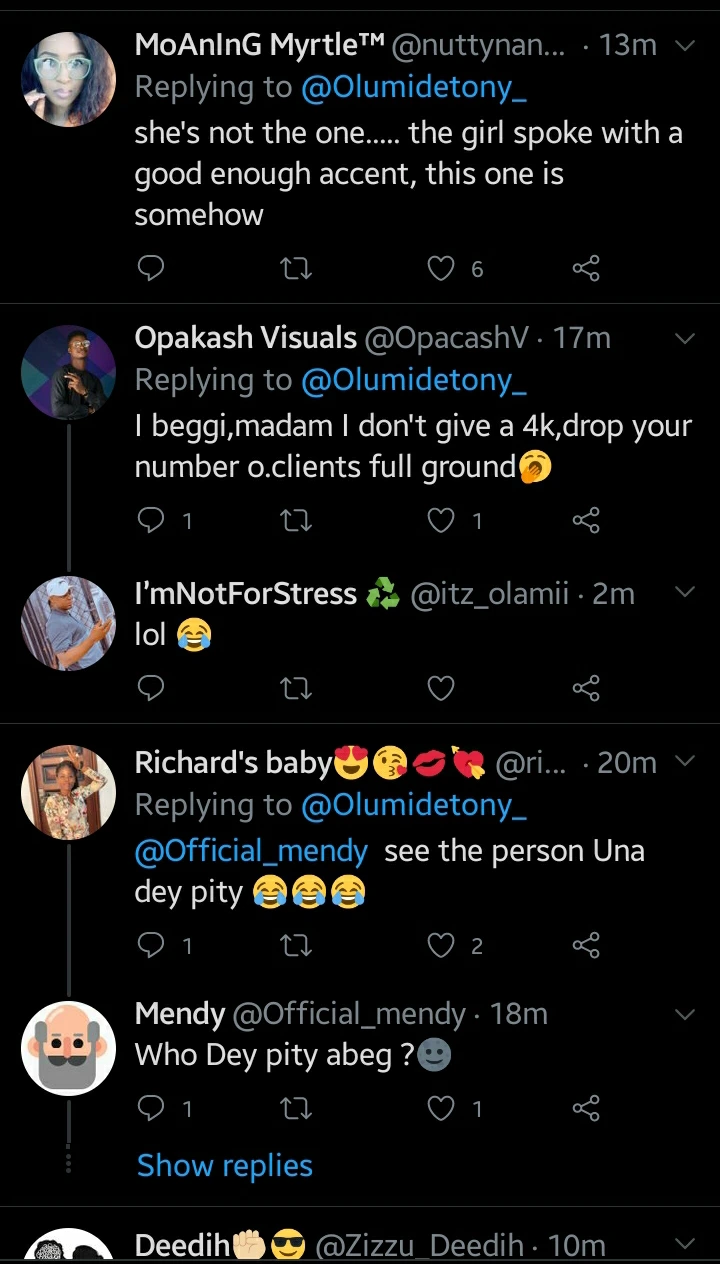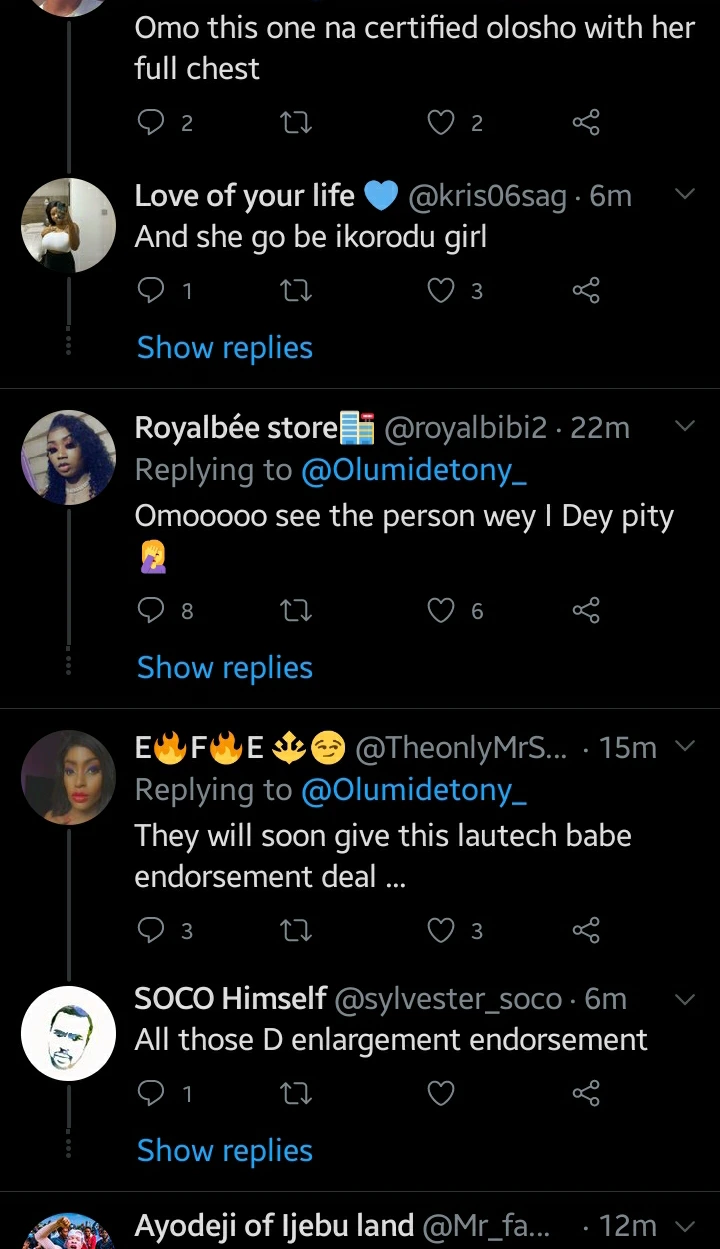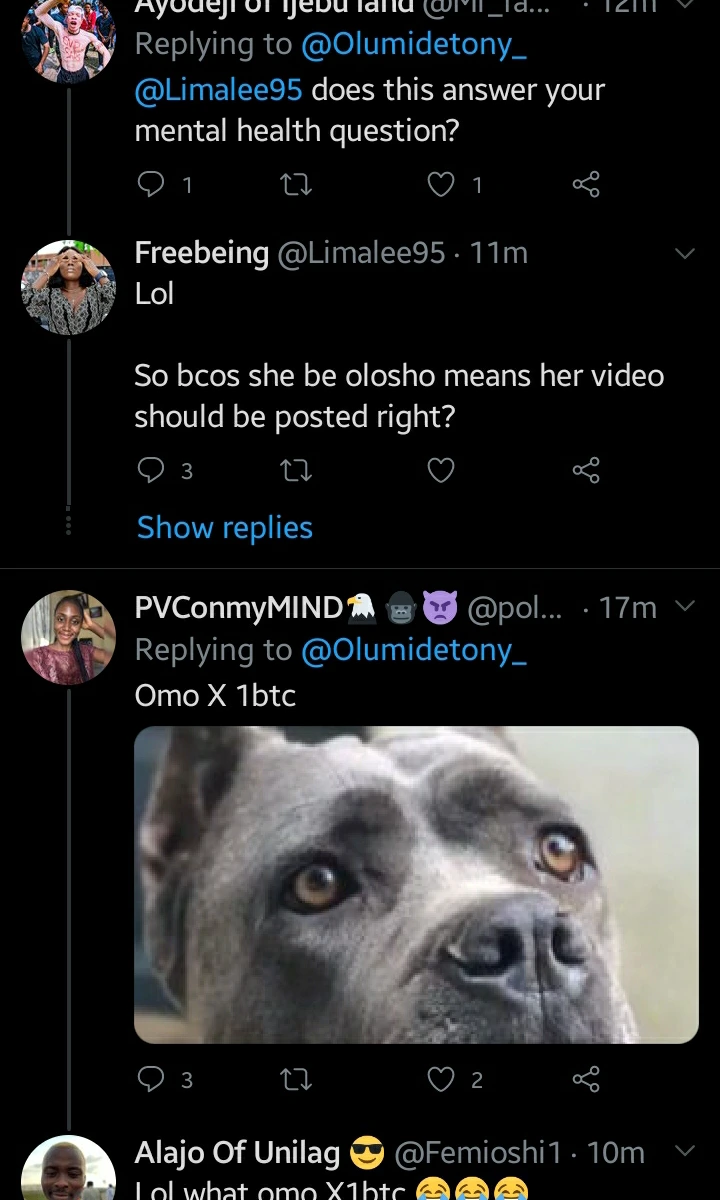 What can you say about her?
She fully admitted that she is an Olosho, and it usually pays. The question is, Is it the system that failed her, or the parent or she failed herself?