There is a new thread going round that asks people to narrate their worst days in the university. It's the #sapaday. It translates as bad day. A day you can remember only for the bad events that happened.
In this case, it's that day in the university. We are fascinated about getting into the university to study our dream courses and chart a path for our lives. However, the road is not always straightforward. Bad days are almost inevitable as a student especially if you are not working or don't have capable sponsors. These kinds of experiences prepare us for adult life. It teaches you how to manage yourself and your finances.
Here are some people's story.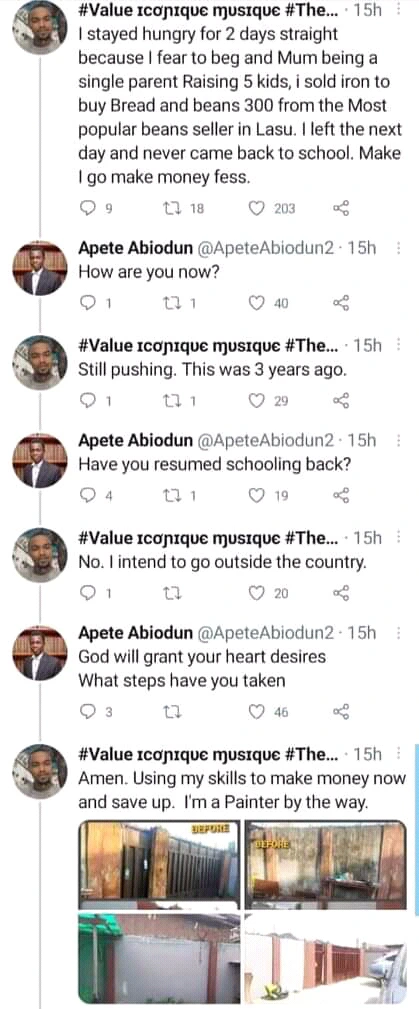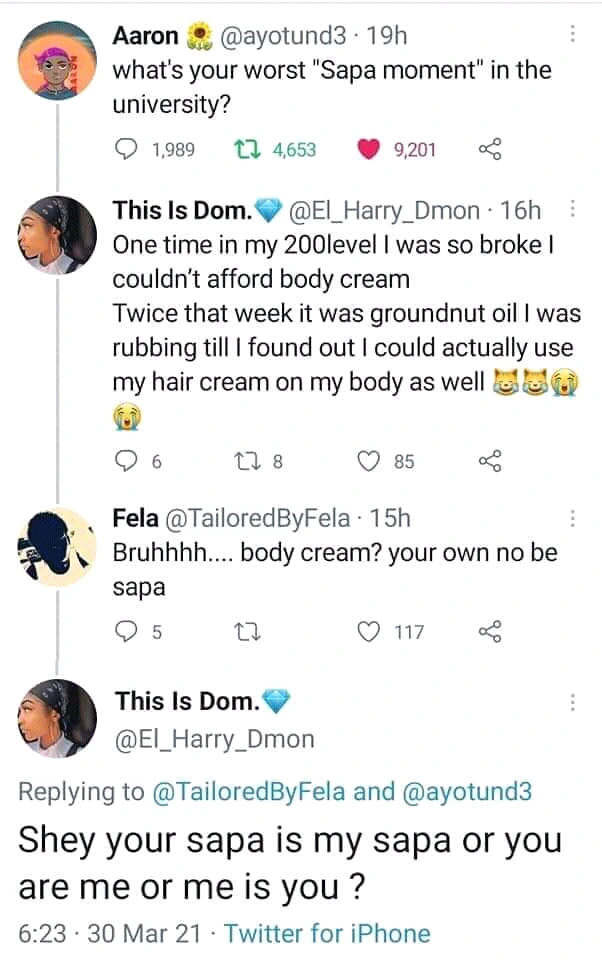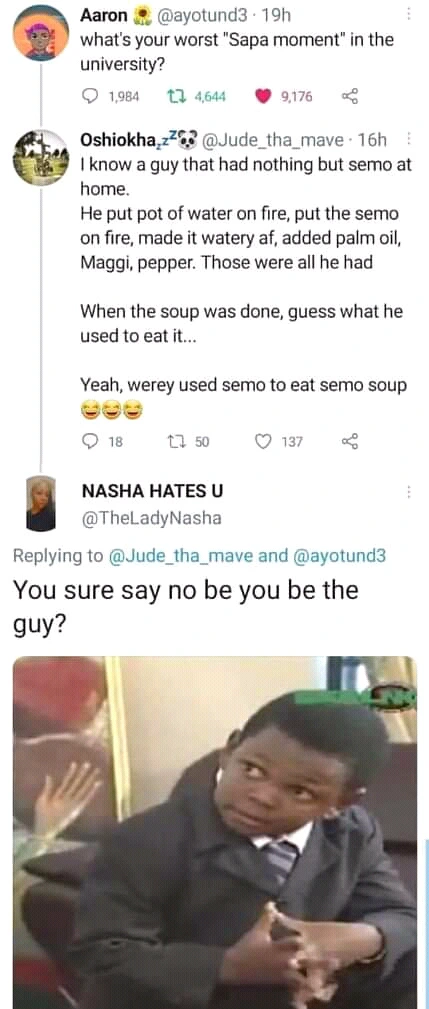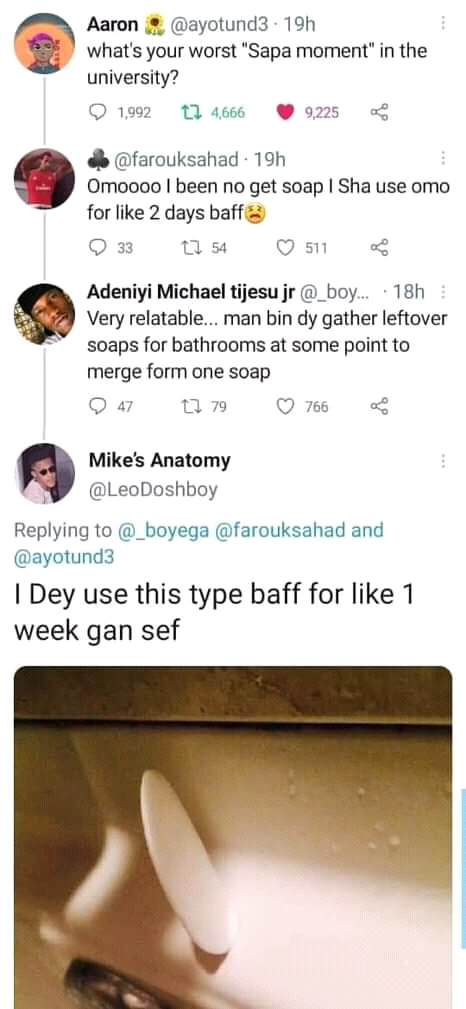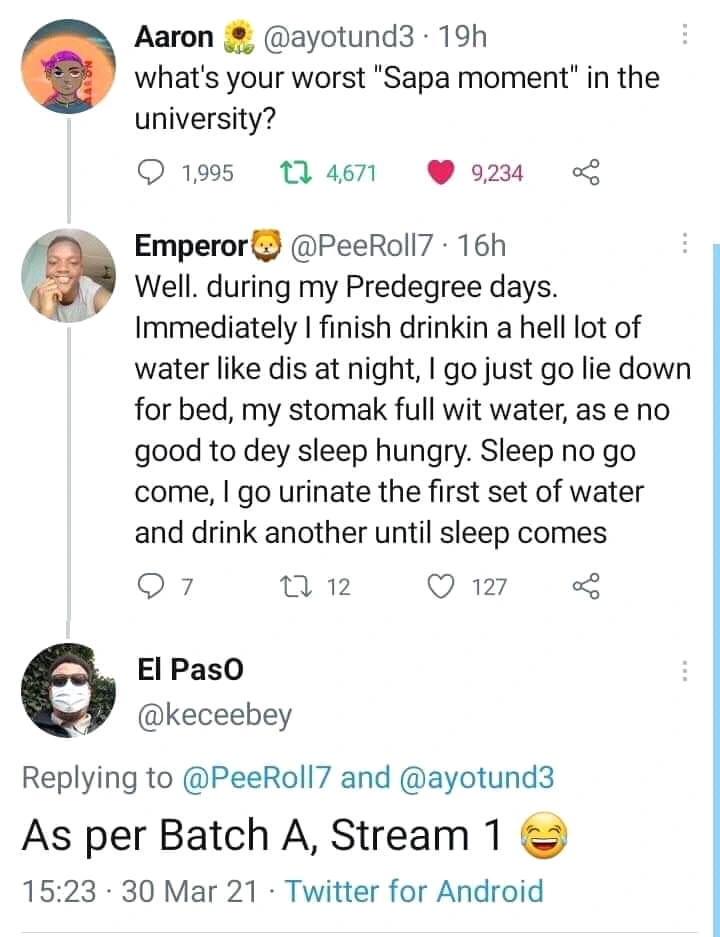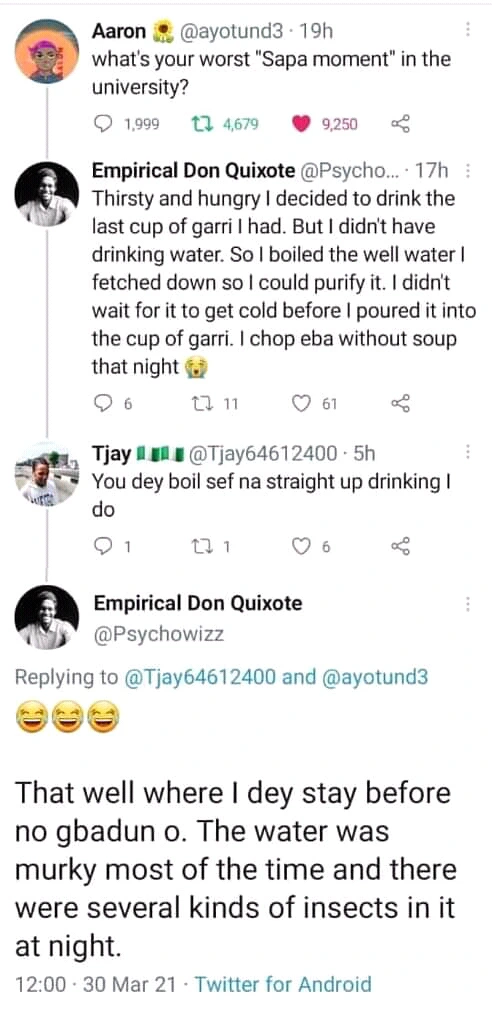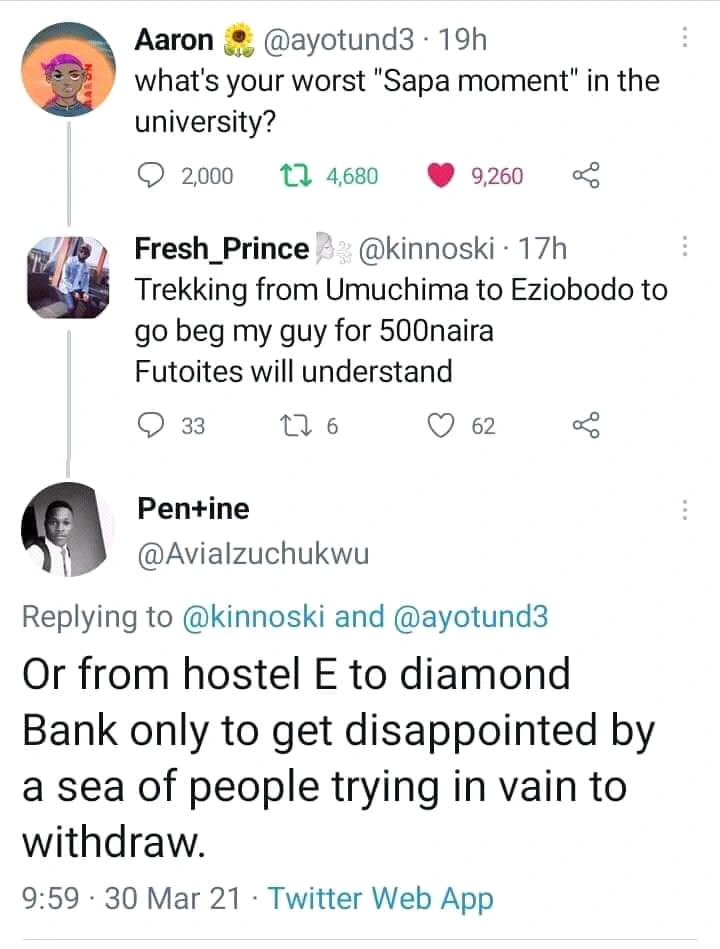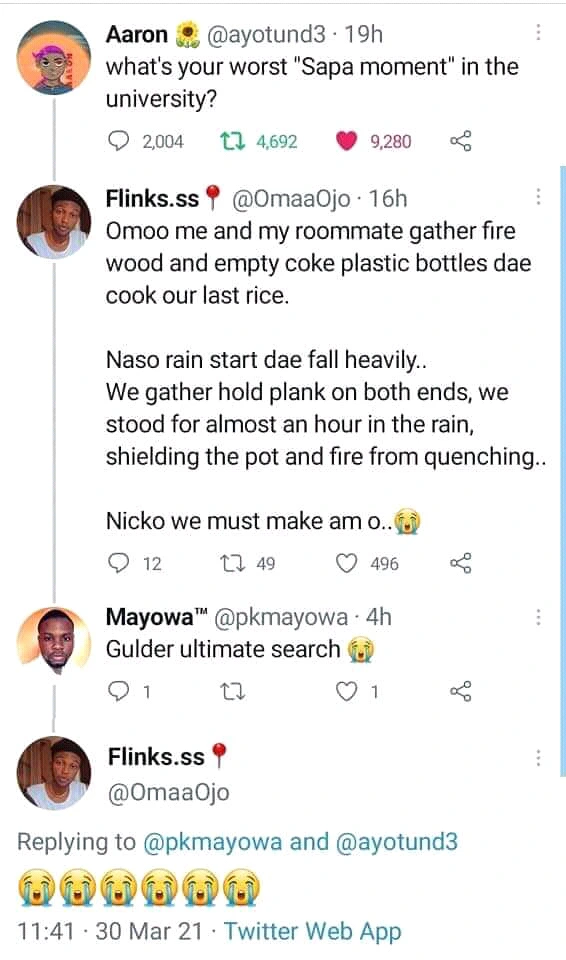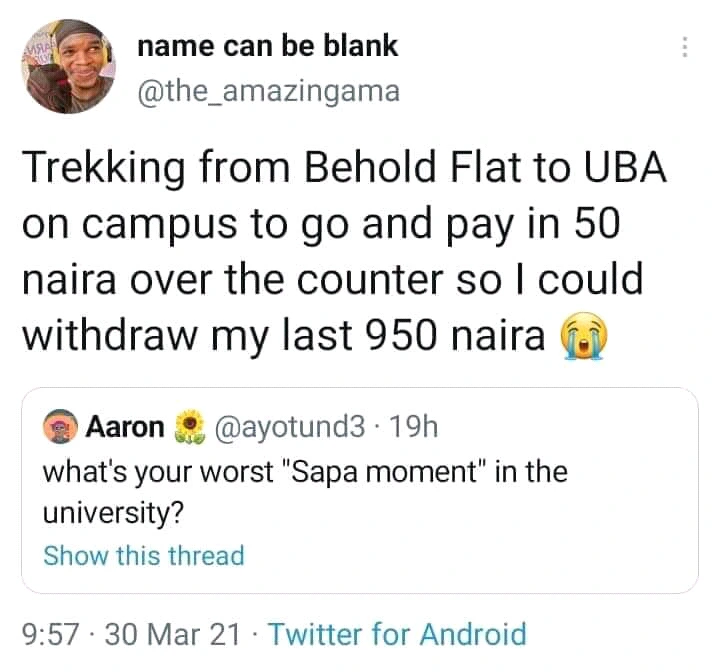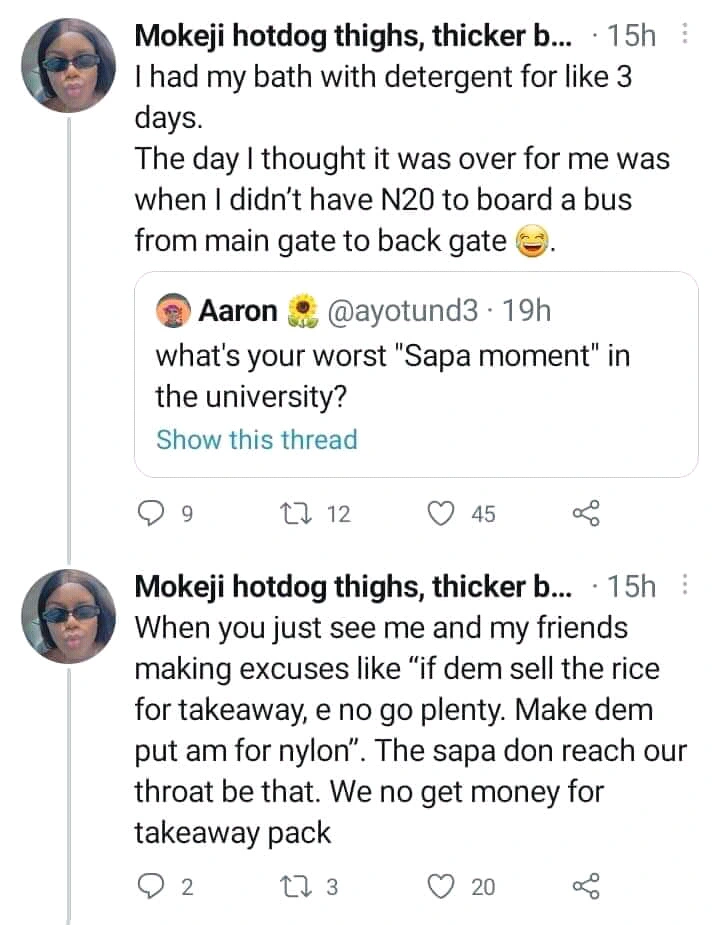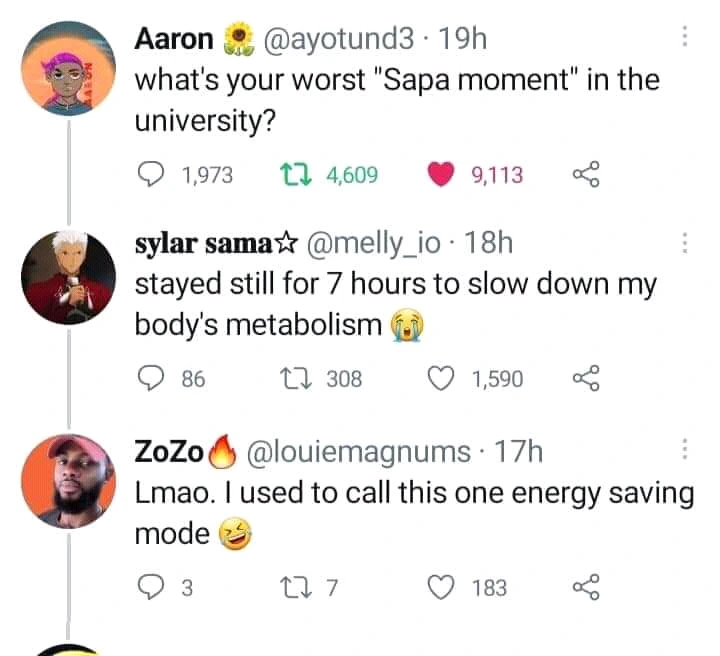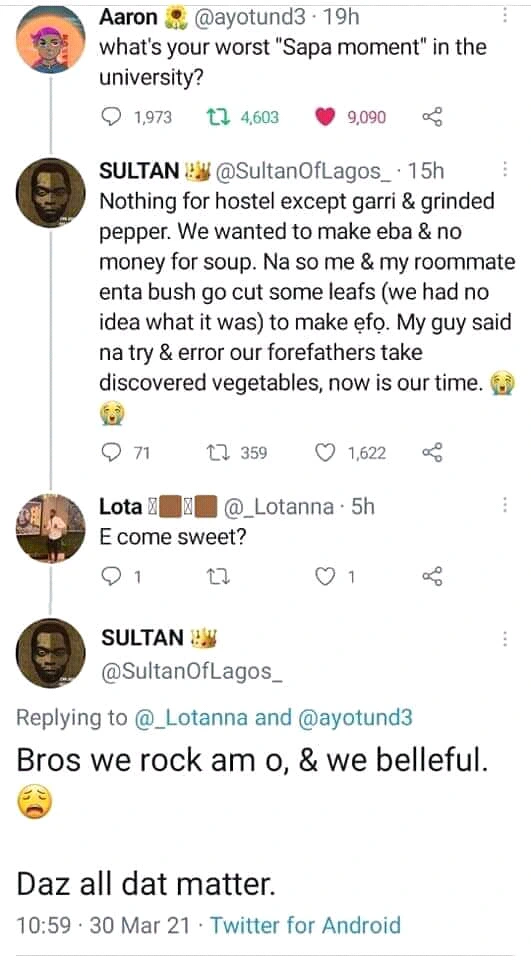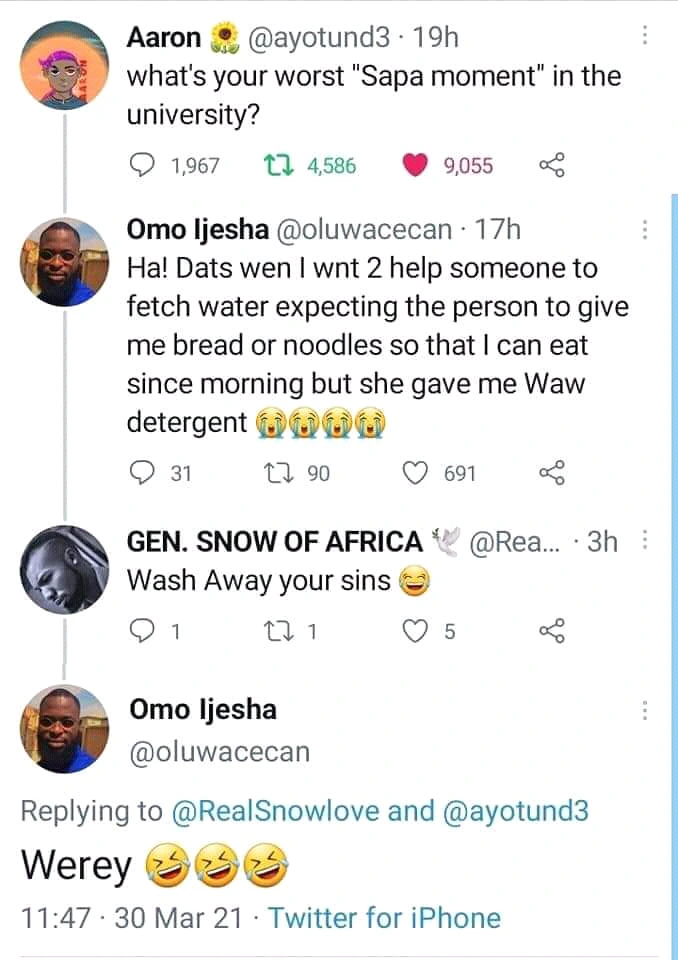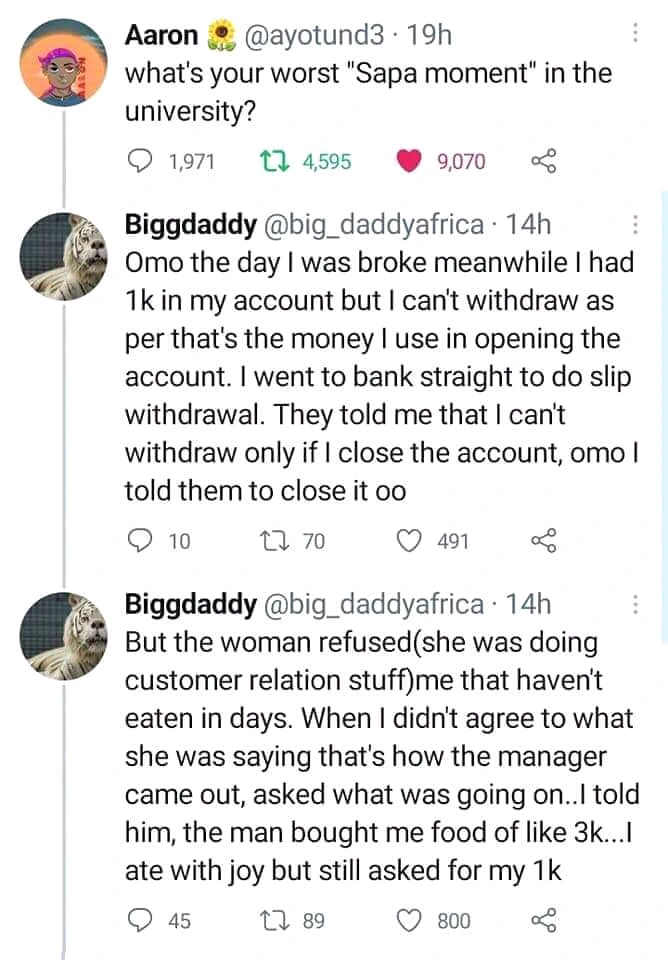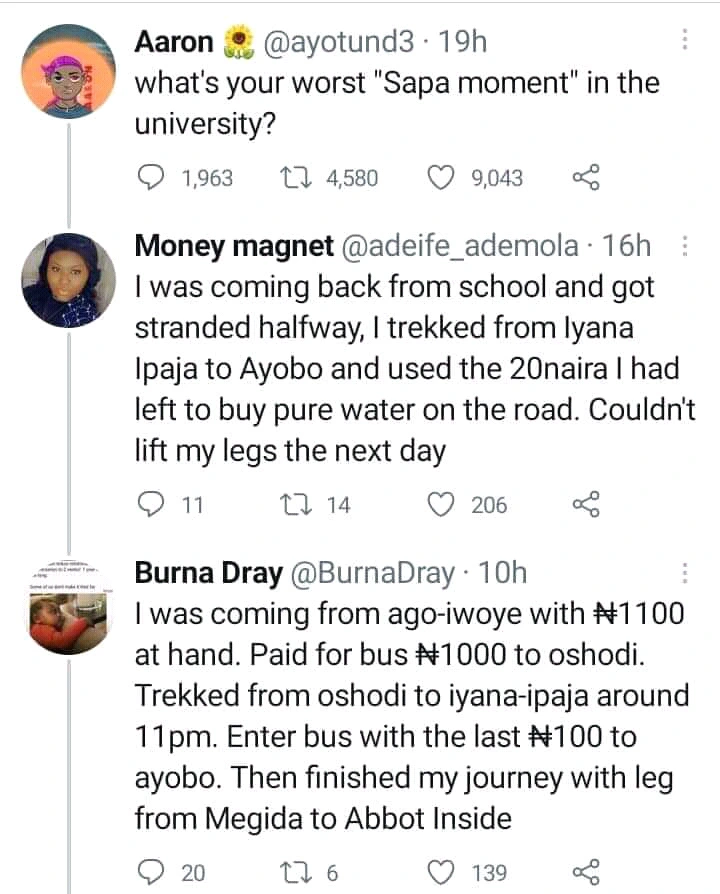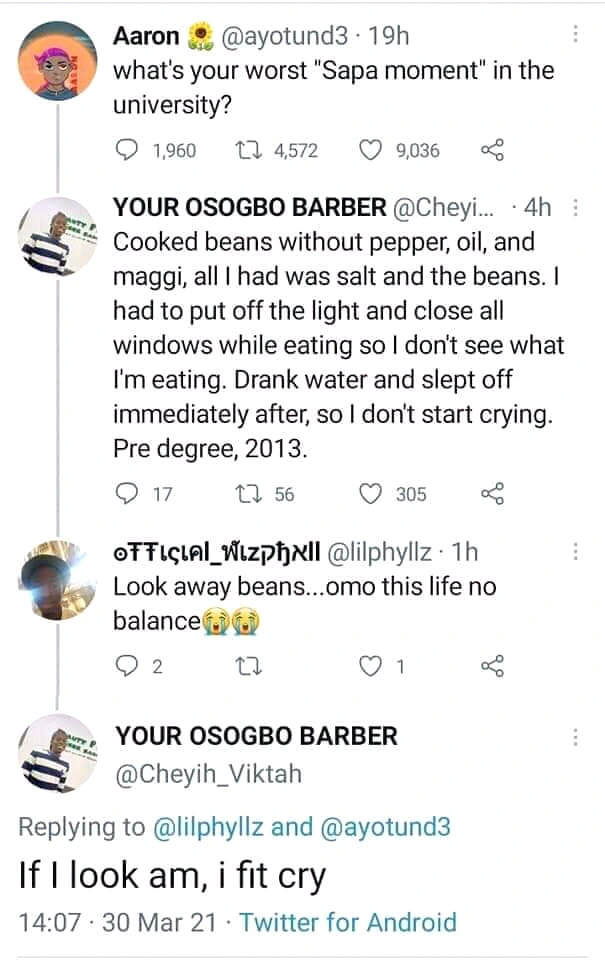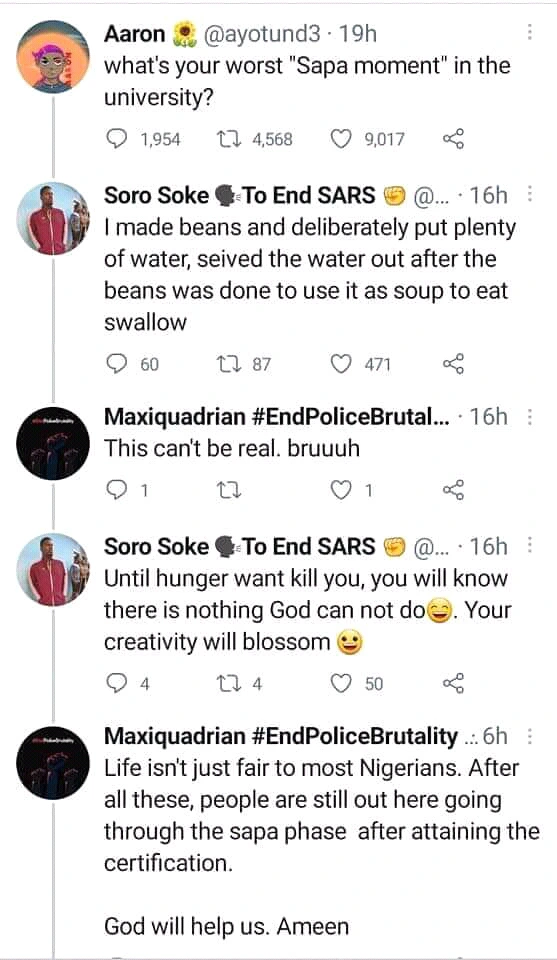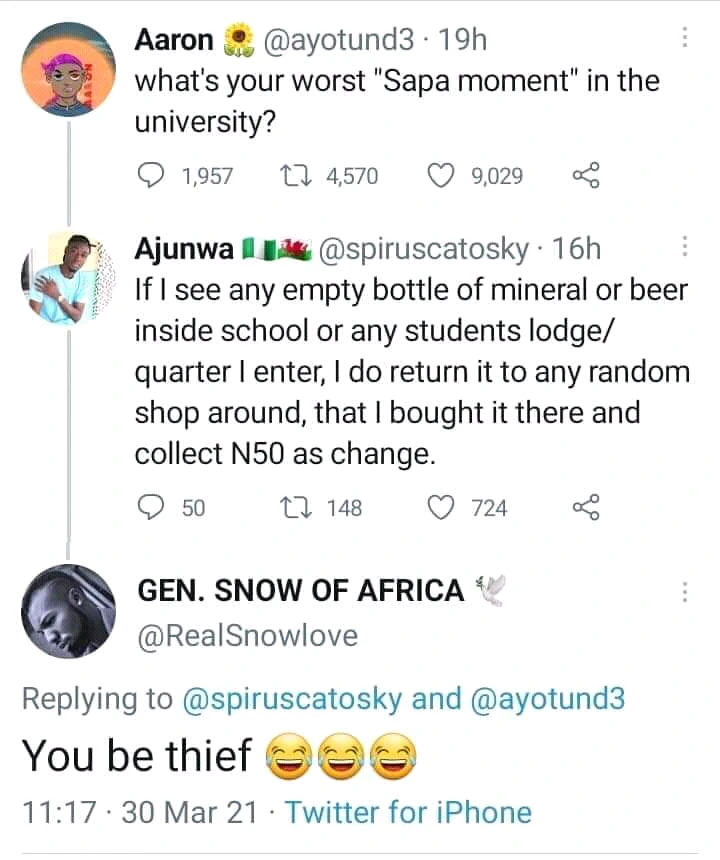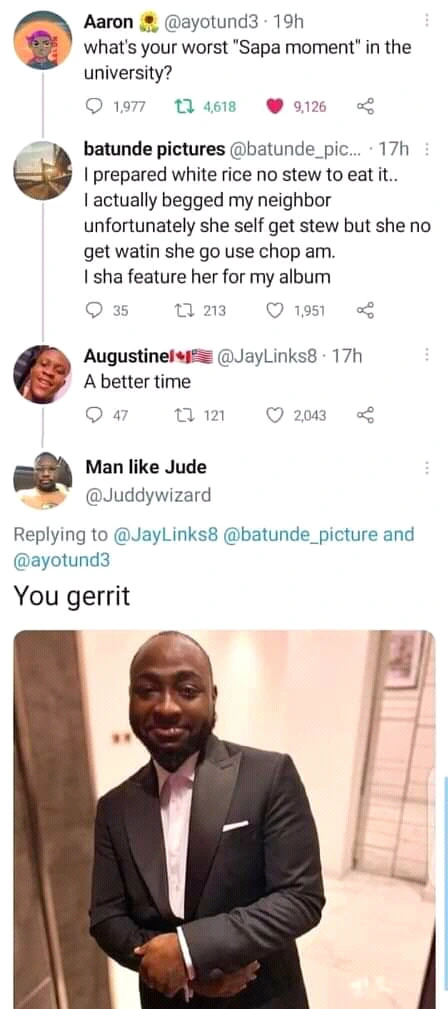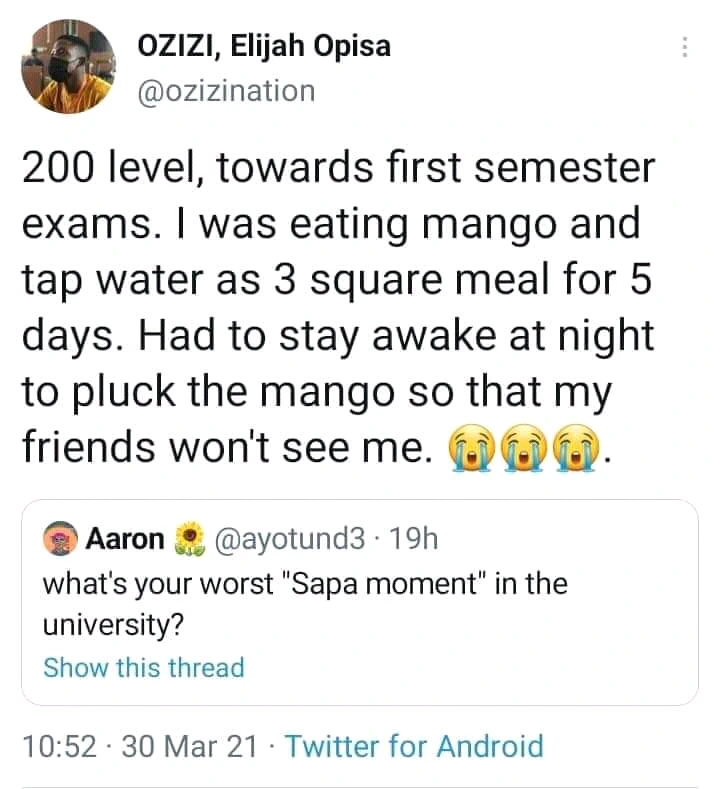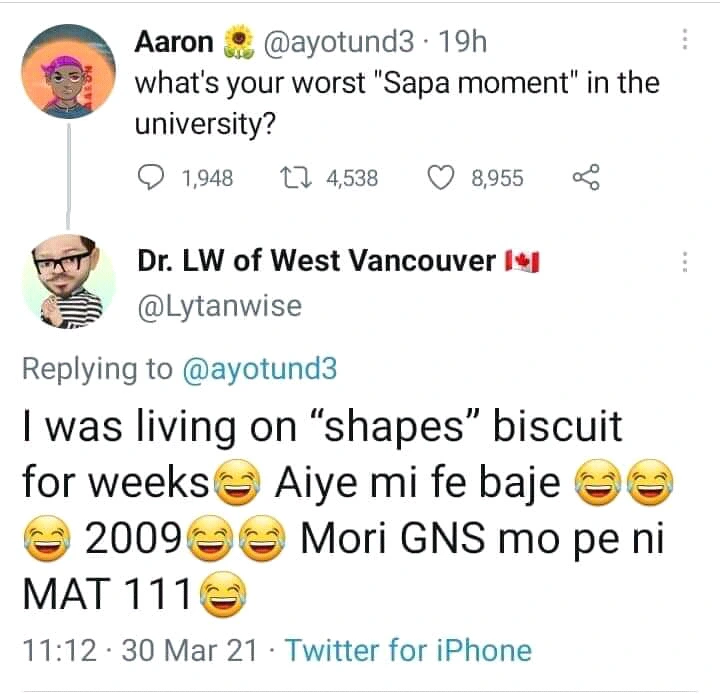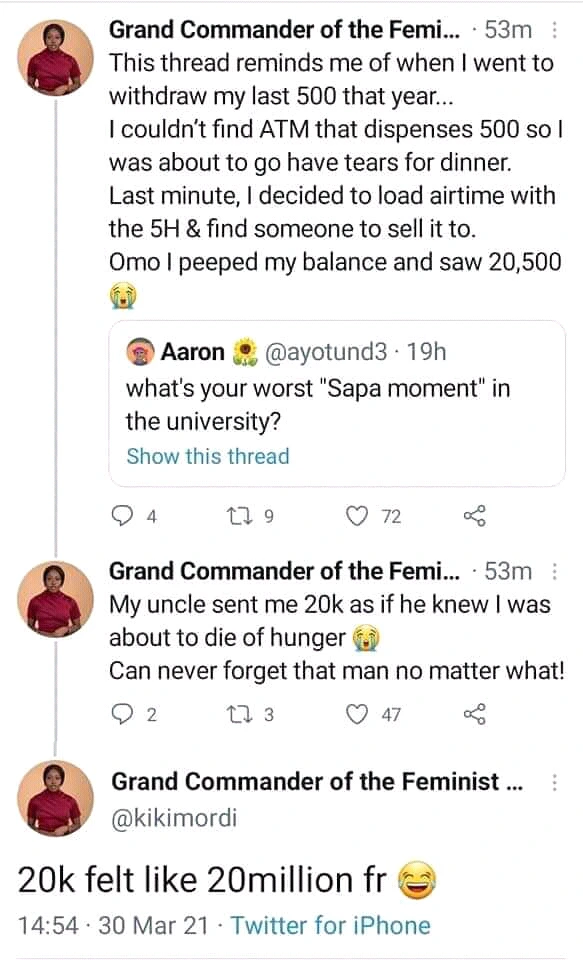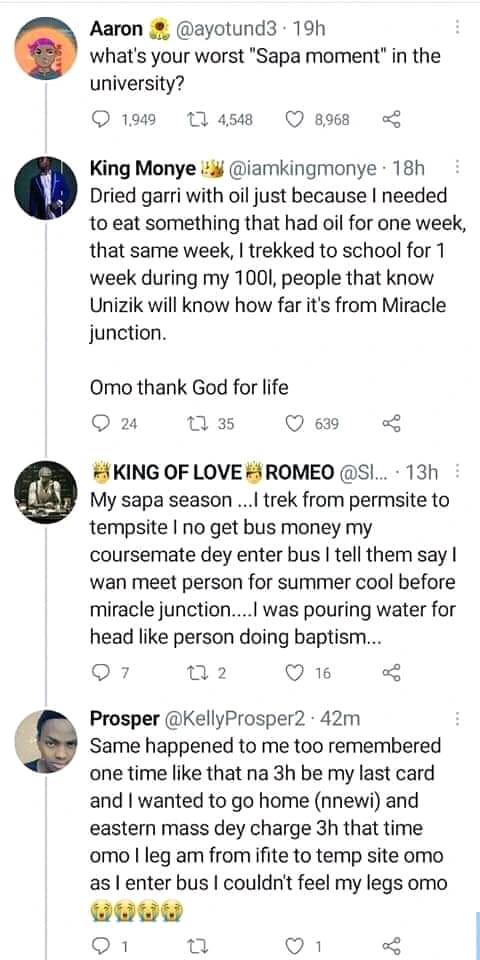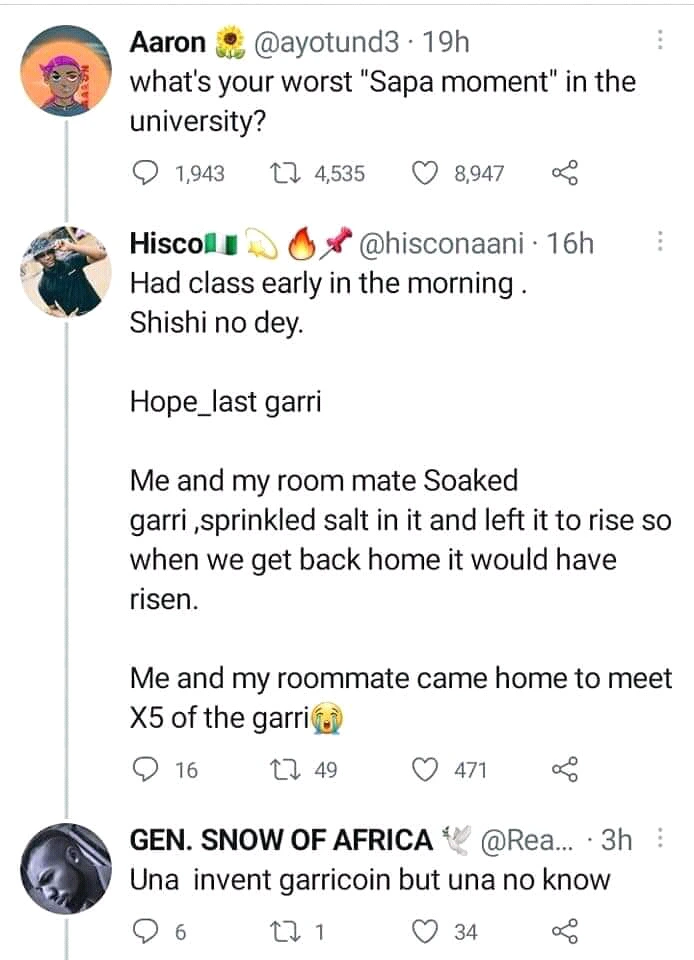 There you have it. I would have added mine but I am quite new to the system's. These experiences although demoralising is actually something many people remember and just laugh.
Have you ever had these moments? Tell me in the comments section. Follow me here for more content.