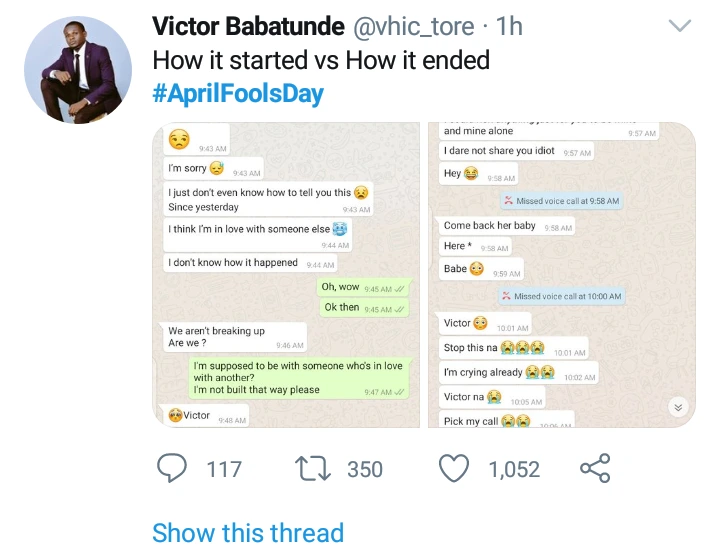 Today, we witnessed the beginning of a new month. The new month of April (the 4th month of the year). We are all grateful to be alive to witness the beginning of a new month amidst all the troubles we currently face in the country.
One thing which uniquely makes April stand out from other months is that the first day of April is celebrated as "April fool's day".
This is a day when people try as much possible to prank their friends in a very humorous manner which might leave the latter embarrassed. 😂😂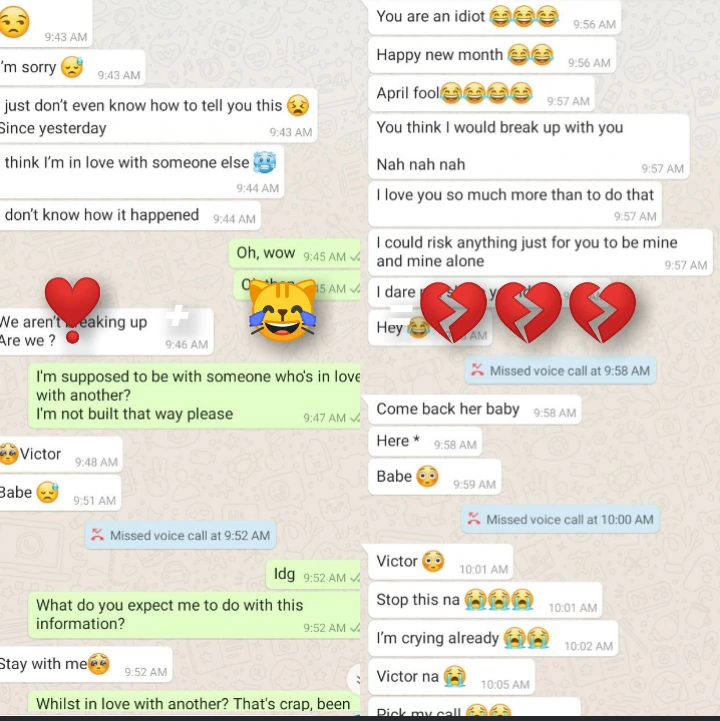 This has not been the case this year, somehow, many breakups were expected to happen today and we have not been disappointed at all 🤣🤣.
People in relationships are always full of suspense today because there is a high possibility that their partners will bring up the "let's break up" discussion and it might end in an actual break up.
While, on the other hand, some people take their chances today, ask their crush out and it ends up well for them 😁😁.
Either ways, April first is a day to always remember.
See this post on twitter about how a WhatsApp April fool chat went wrong and the boy left in anger.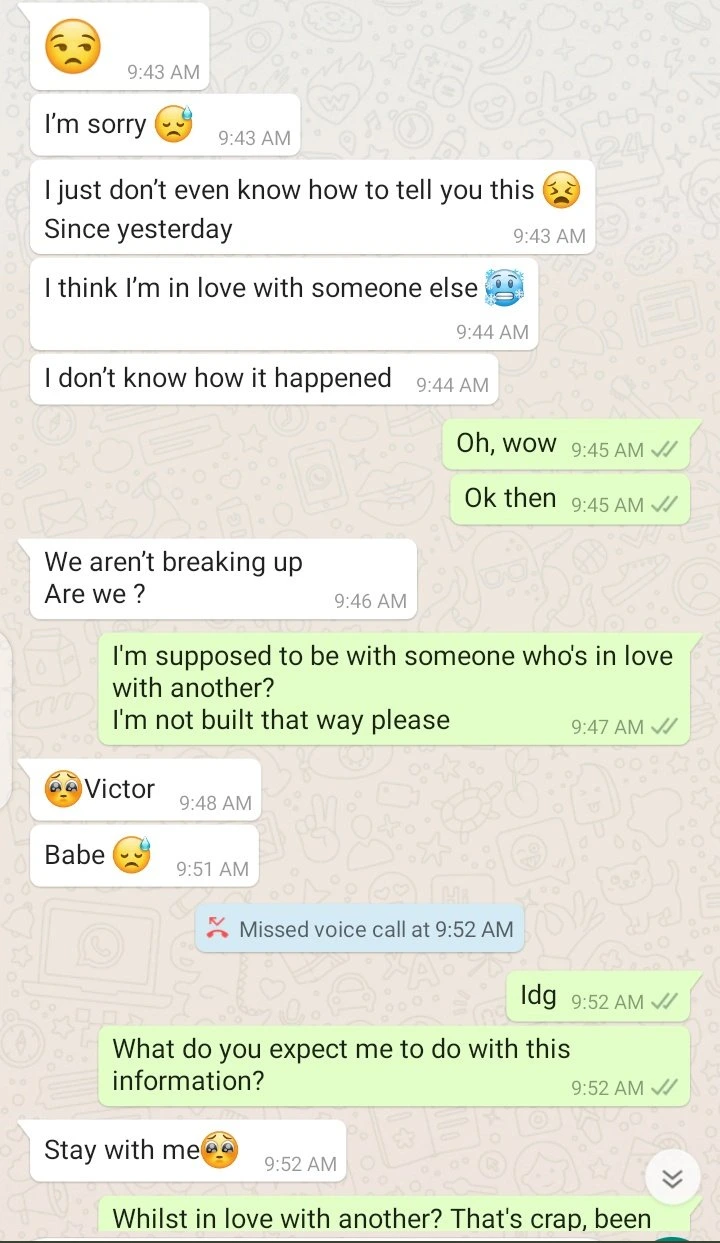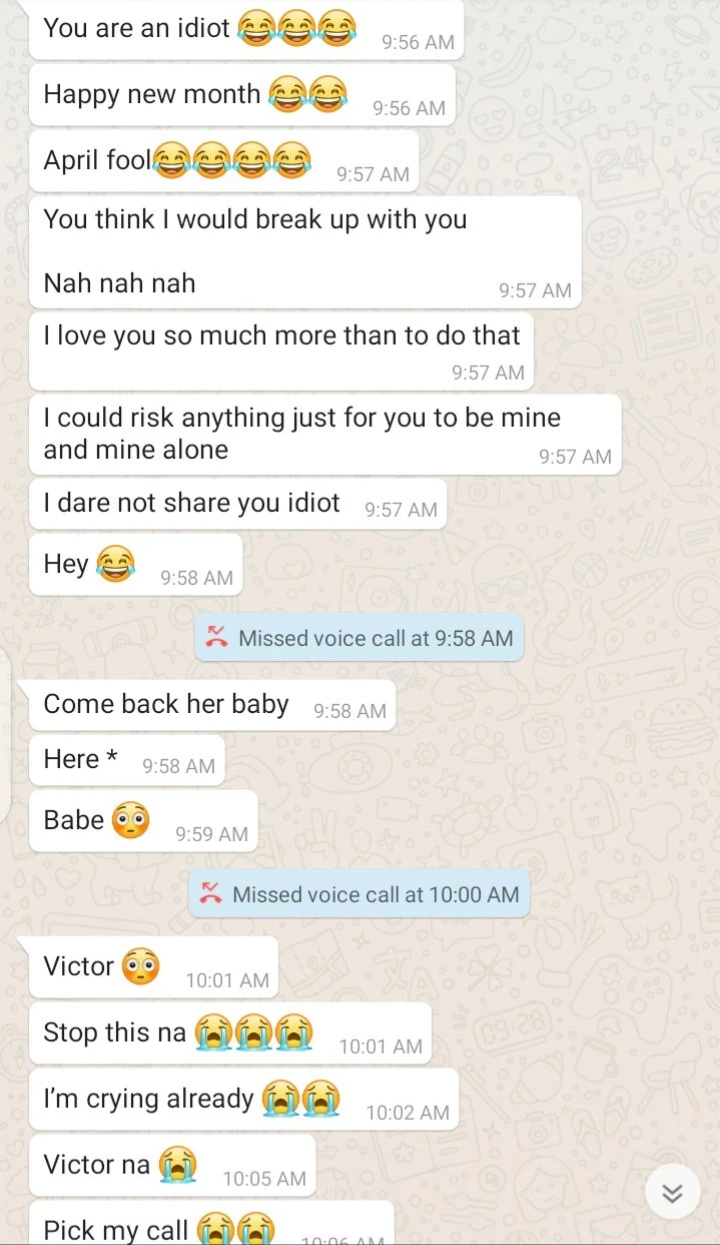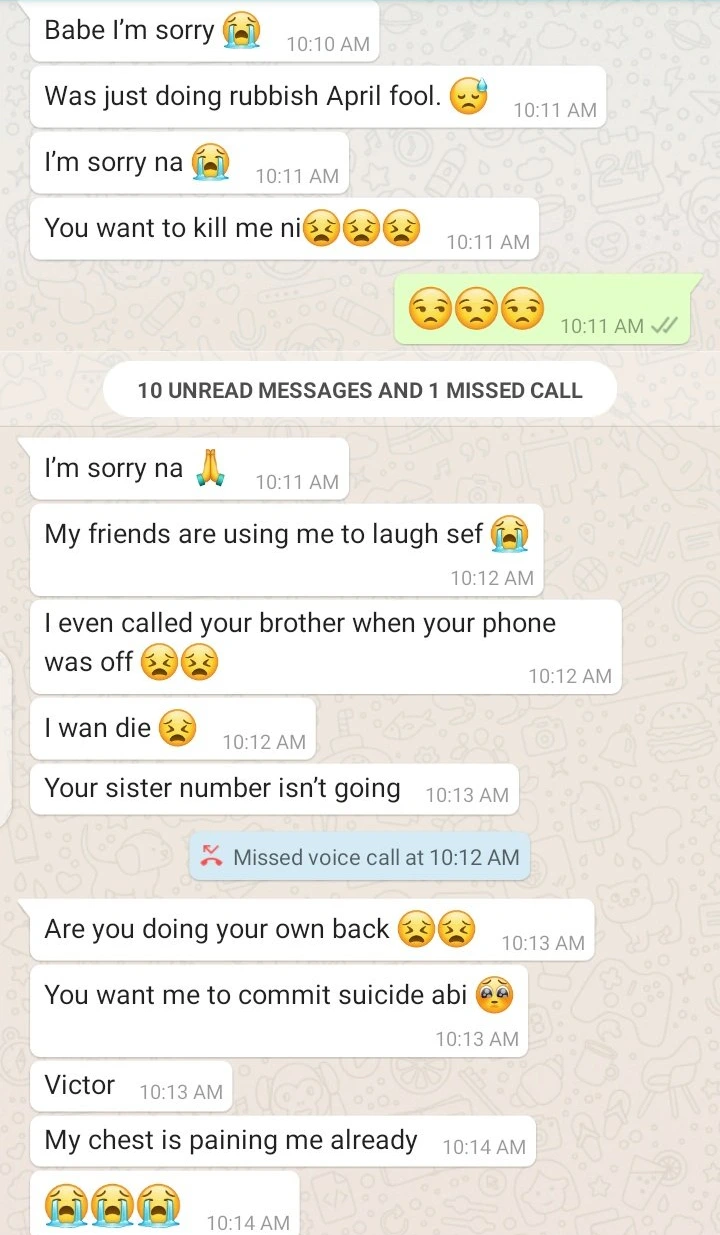 Here, we can see that the girlfriend was trying to joke with her boyfriend about break up. This didn't end as planned at all.
See some of the comments this post received: