There are some children that like acting like adults, you might be imagining why they act more than their age, they behave way older and their age which makes some people wonder. There is this post on social media. It's about a young man who felt disturbed after her daughter of 10-year-old was acting like a big lady of 15.
According to him, he said his daughter Janiya wants to be grown and always lie about her age, she always says she is 14, 15 and some times 18 when she is just 10, she claims to be in love and have a boyfriend at the age of 10 which is against my rules, he added that he discovered that she has been doing this for quite some time now, she also has social media accounts and it's also against his rules.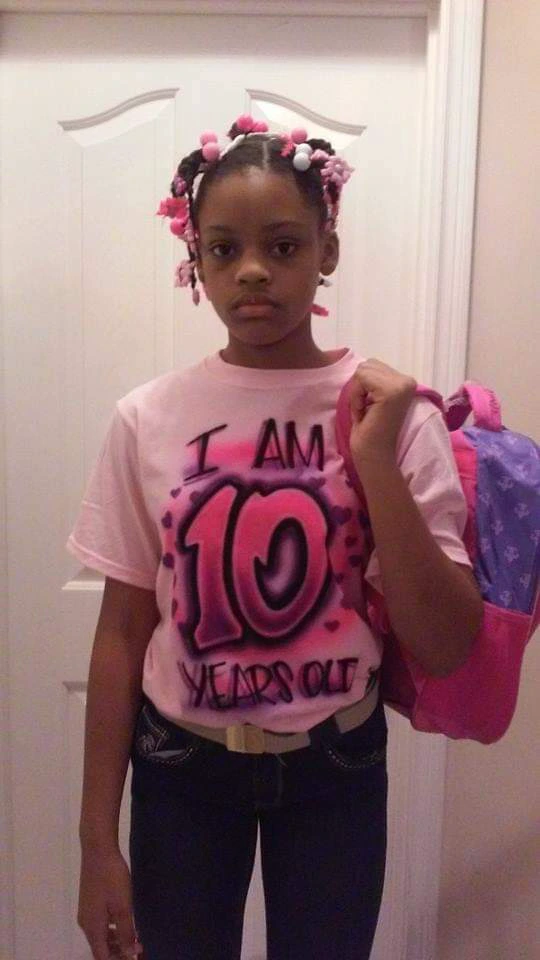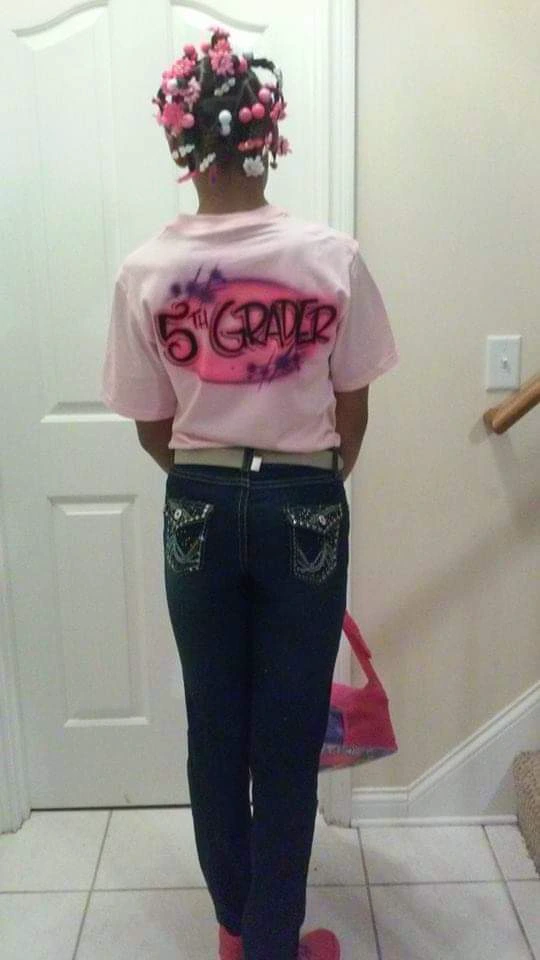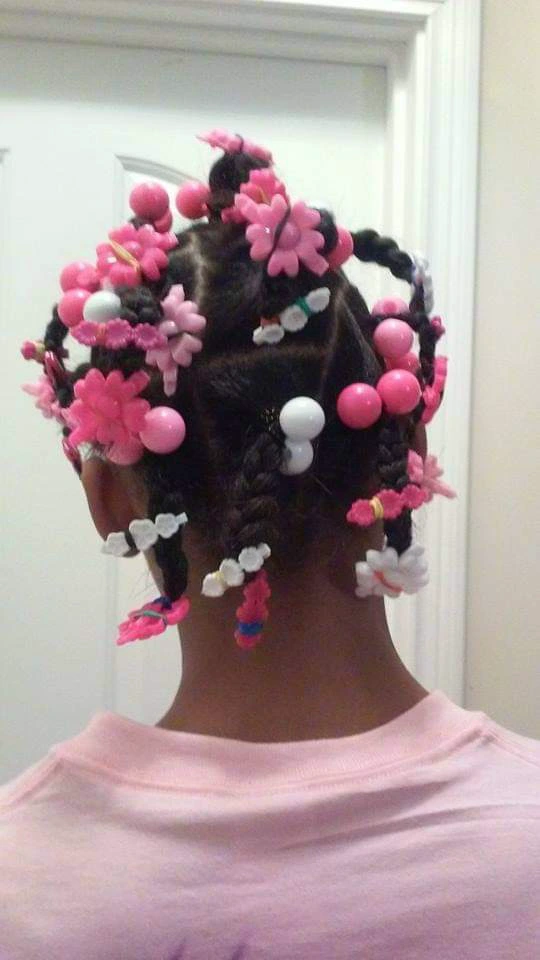 This intelligent man decided to make a customized shirt for her daughter and wrote I'm 10-years-old on it, he also bought trouser and shoes meant for kids of 10-year-old, he also made her rock kids hairstyles with children beads and deprived her of using social media, she will no longer wear the normal dress that she always wears that makes her look and think she is big.
Who would think that this young beautiful girl is just 10? I was thinking she was 20-year-old. This is why she has been acting more than her age, she is way bigger than her age, she has rapid growth and very beautiful too.
I don't know about you, but this is good, even though she won't wear it for long, but his father wants the best for her that is why he is doing this for her she is 10 and just too young to be in a relationship, there is time for everything.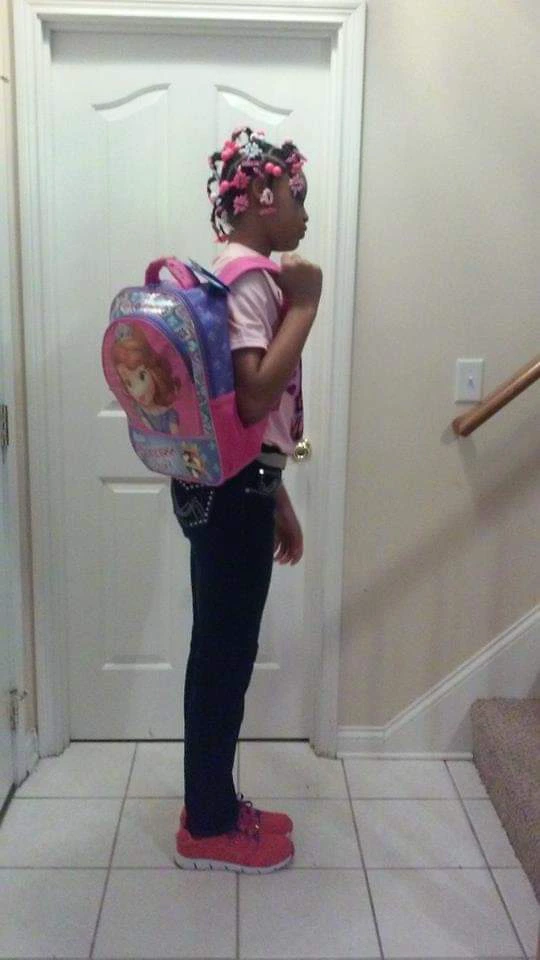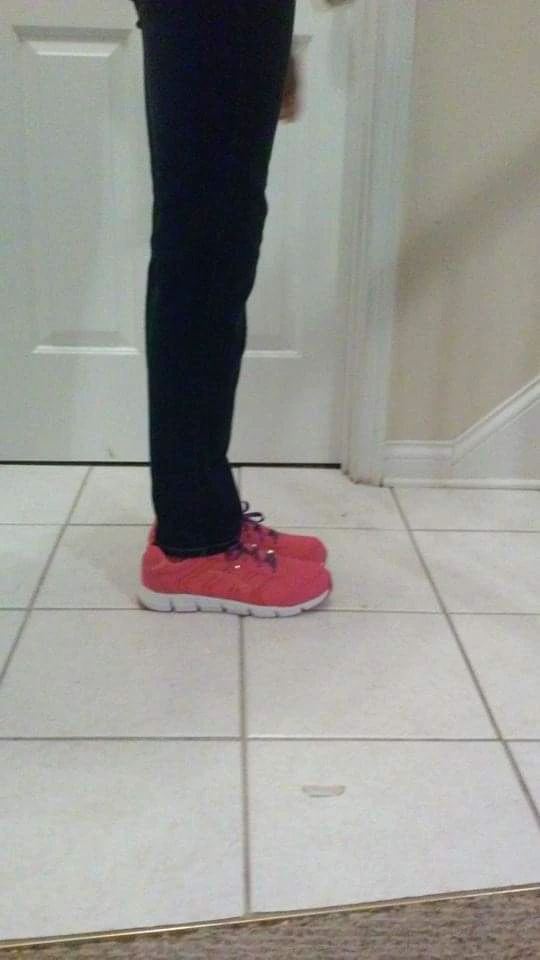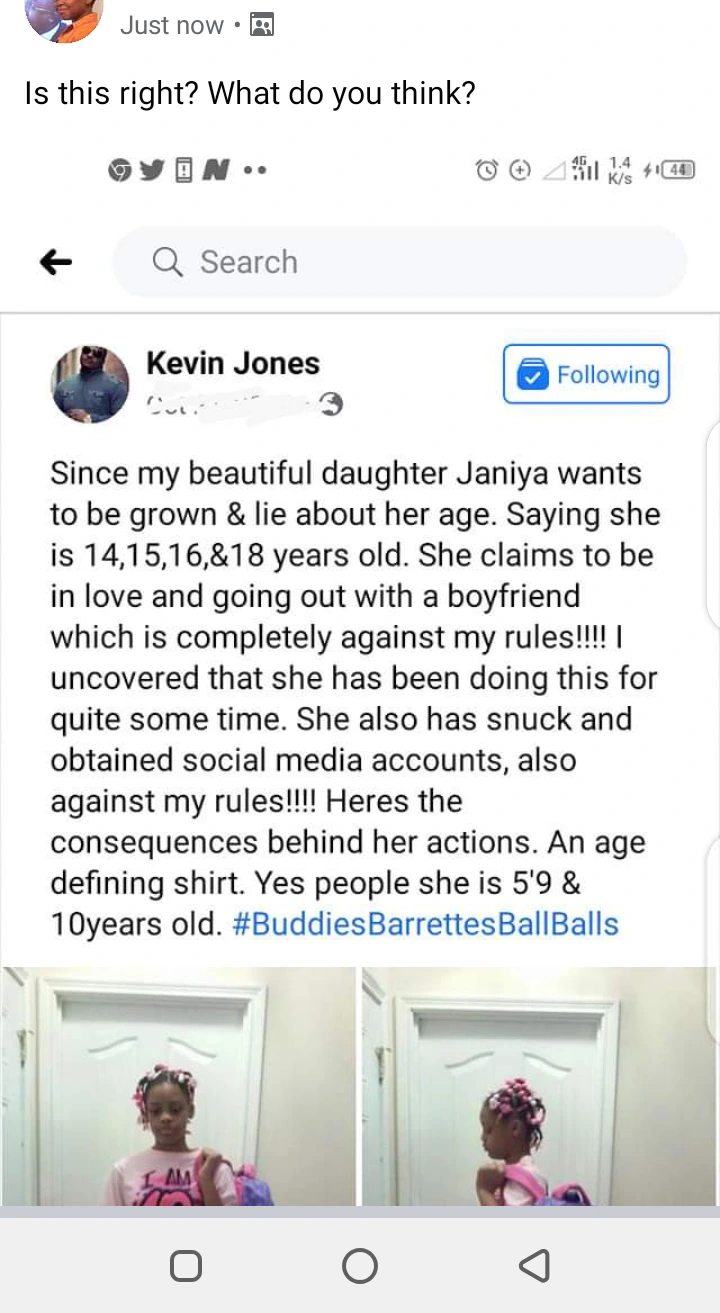 This kind of father is rare, some would tell you to let her enjoy her life, it's her time forgetting that there's more thing to that, a girl of 10 is not supposed to have a boyfriend or social media, she should at least be 18 and above before thinking of getting social media account. This is the best dad everyone should be like.