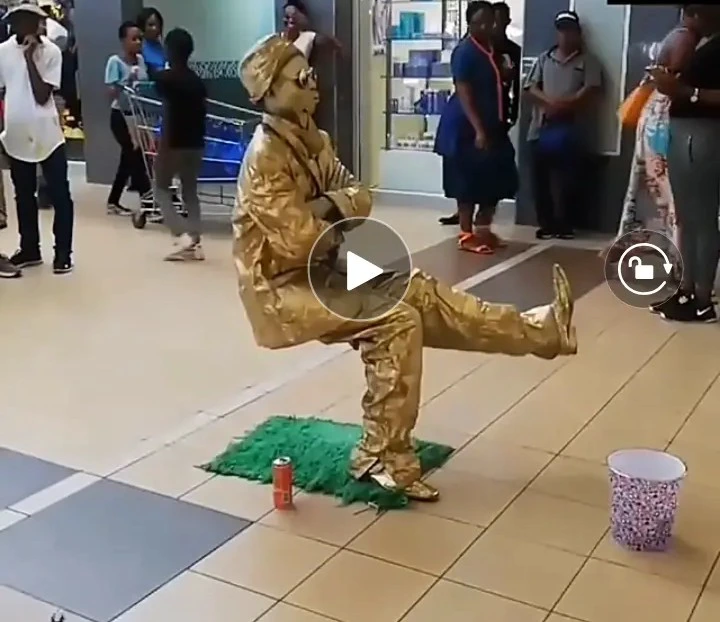 Some who claim to be magicians will persuade you to think something, and they'll employ their devious methods to make you hand over all of your cash, and belongings.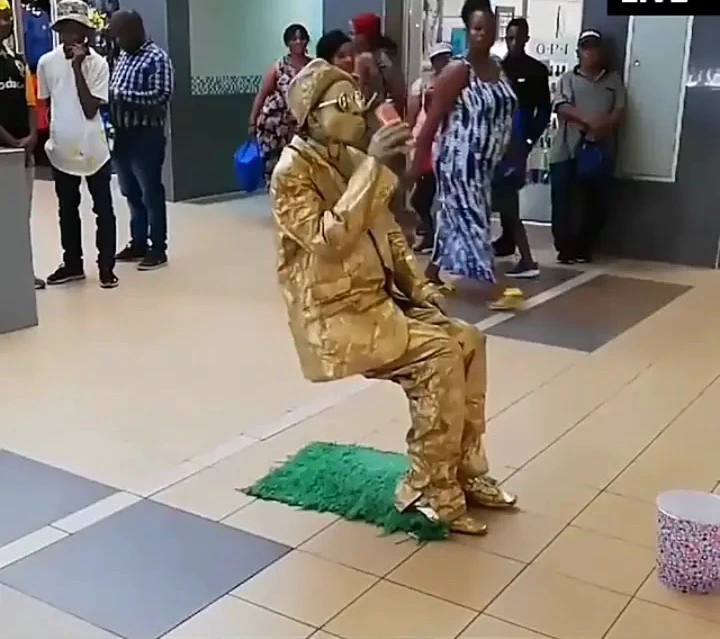 When you pay attention, you can notice how shocked the onlookers were, when the incredible incident unfolded right in front of their eyes.
Young men decided to go check if the guy was seated on air, or whether he was seated on an invisible material.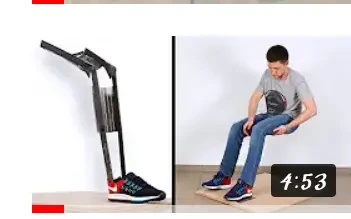 What this smart magician achieved, was to purchase a chair he can conceal within his baggy clothes, far from the attention of ignorant spectators.
The footwear on his leg is carrying the chair that is fixed on a sturdy board, and fixed to the ground.
This equipment supports the user's body, as he sits, and turns.
Here is a guy constructing the same portable seat, and showing how it functions. You'll observe that he never moved the right leg, which is clearly resting on the leg of the chair.
You will also notice that he placed a rug on the ground, to help him hide the metal frame that held his right leg in place.