Congregation for yesterday first ticket of 15+ odds won successful. Today we have another ticket of
14+odds
for only
5000
MTN
number
08069189550
and you will get your tips immediately after receiving your payment.
Marseille vs Dijon.
Team Marseille and Dijon have met so far 10times when playing together and scored the average goal of 2.50 goals per game. Marseille won 6 times,3 times ending draw while Dijon won only one time.
Prediction tips:1 & over1.5.
Manchester United vs Brighton.
Team Manchester United is unbeaten in the last six matches played (W3,D3) and scored a average of 0.83 goal per match while Brighton in their last six matches played has won only two matches,lost three and one ending draw.
For more betting tip predictions check out in the list below and place your bet carefully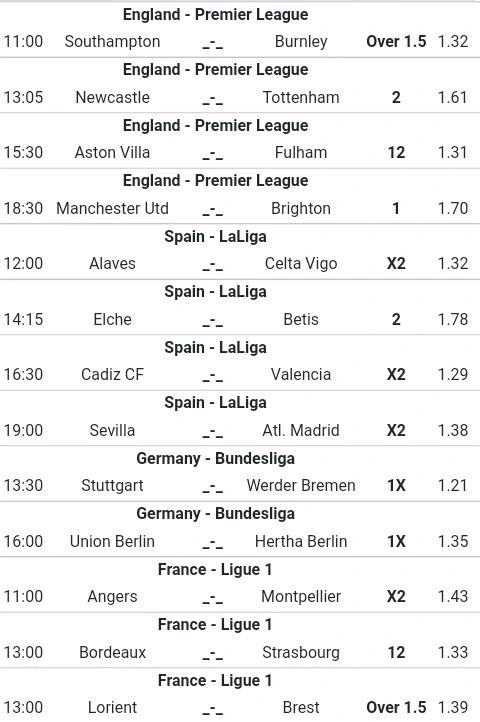 .
Share,like it and don't forget to follow me up.