Some men know how to surprise thier fiances with surprising gifts especially during birthday celebrations. A man made his girlfriend kneel on the ground because of the expensive gift he got for her as birthday gift.
The lady was initially happy over the cute cake her lover bought for her to celebrate a year older, not knowing that there is another bigger gift that awaits her.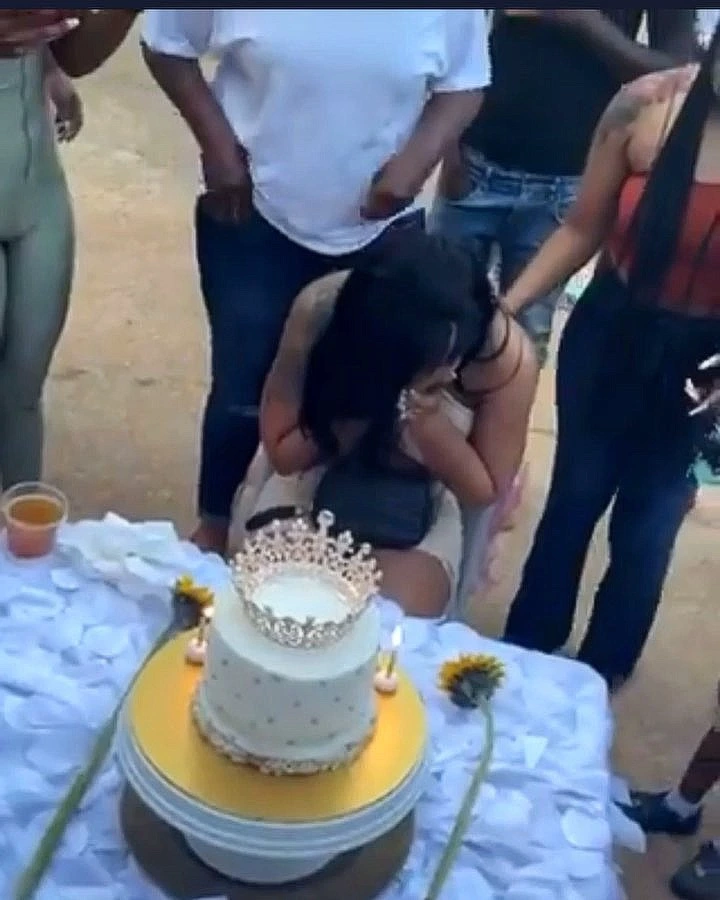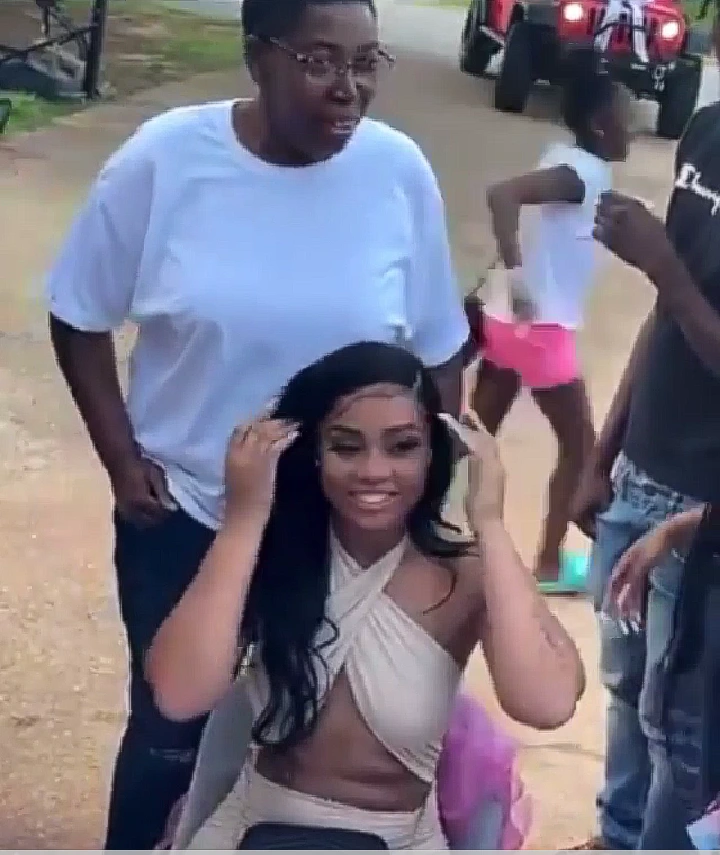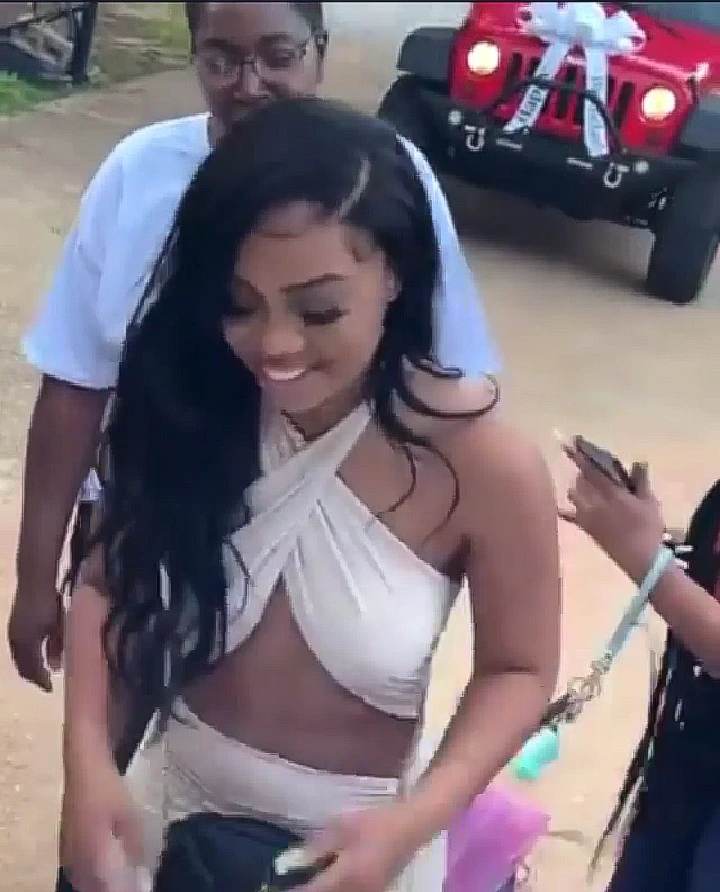 After the lady had some moment of joy in this video, a bag was offered to her probably by her fiancee. As she opens the bag to check what it contains, she found out that her boyfriend just got her a car.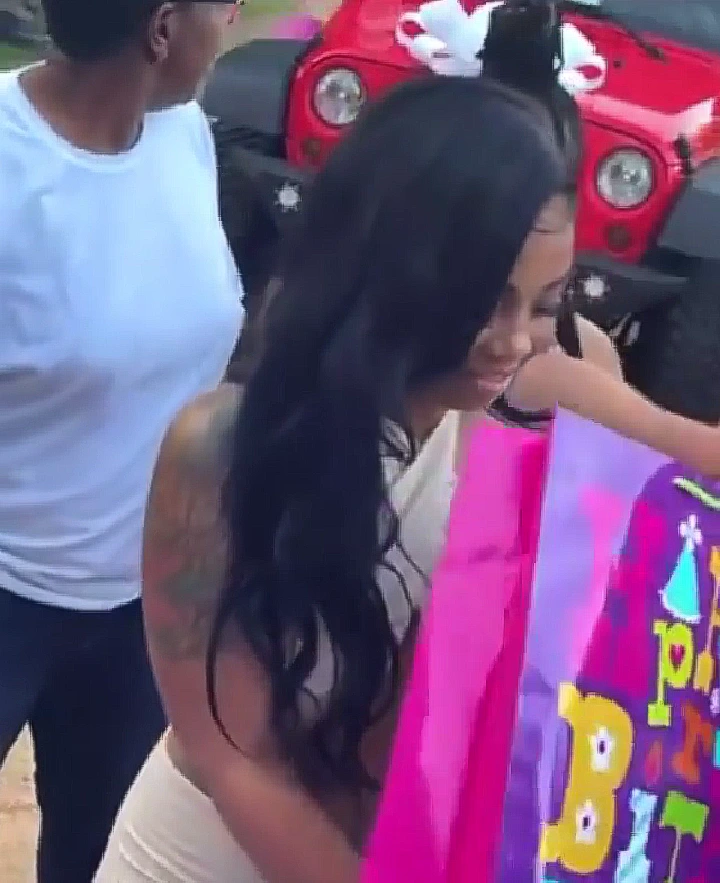 The girl couldn't hold this excess joy, but had to kneel down and shouted with her loud voice.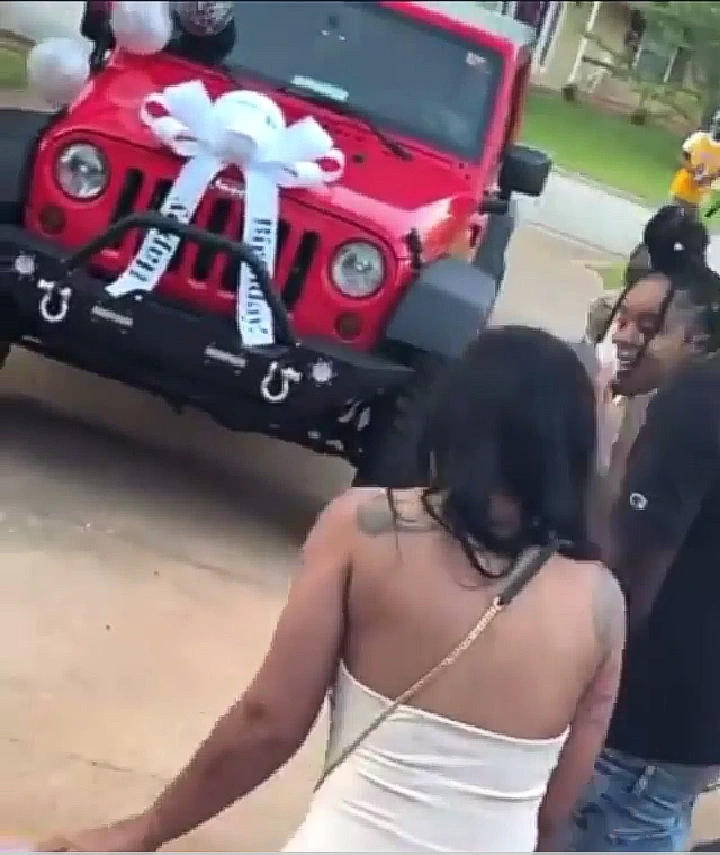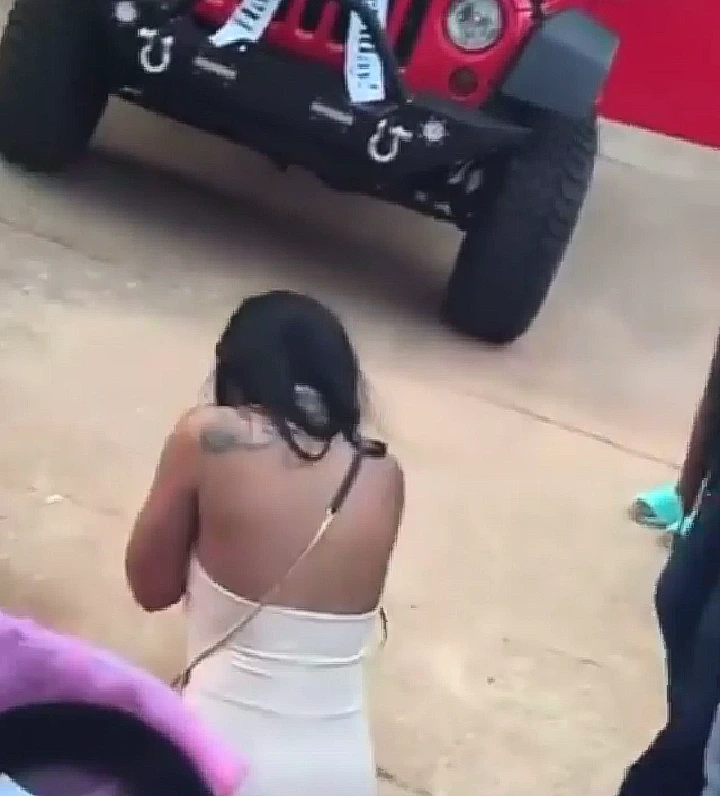 Other people were busy video recording her surprise reactions and also shared it online for others to see what a man got for his girlfriend as birthday gift.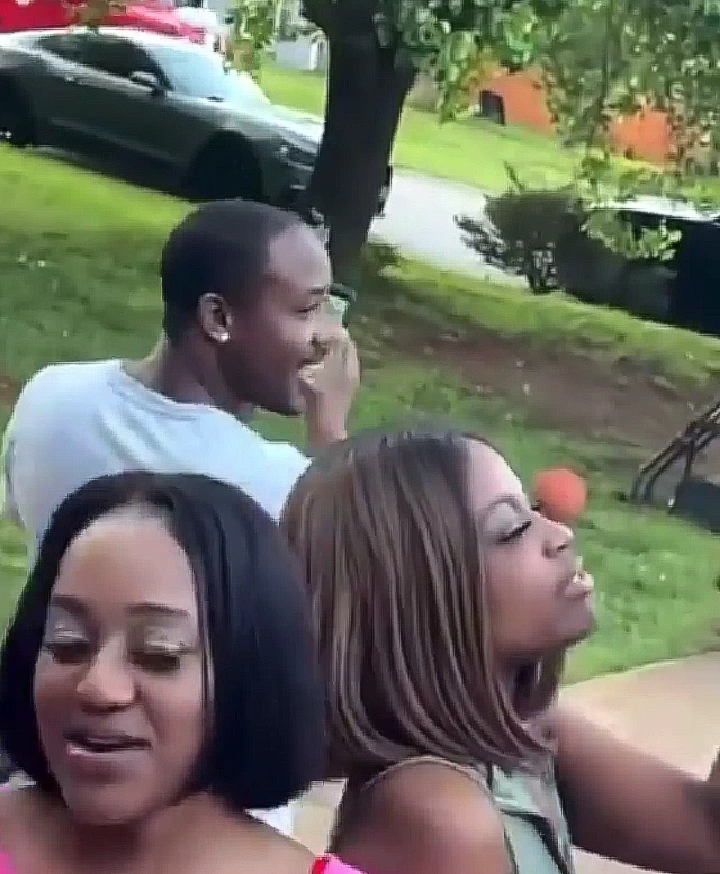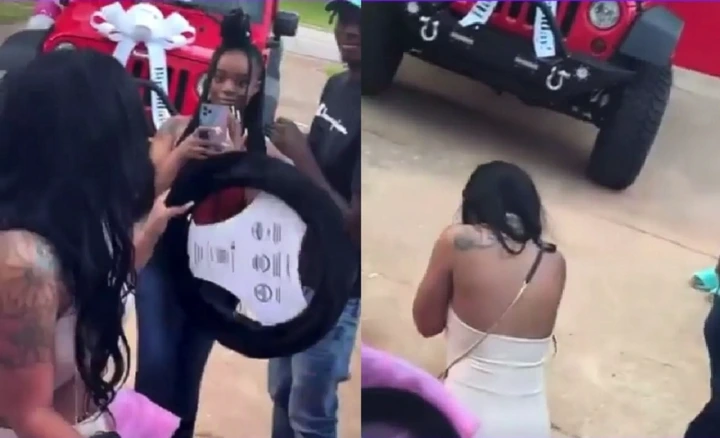 Do you like seeing too people sharing love with each other like this? What do you think about this expensive gift a man got for his lover?