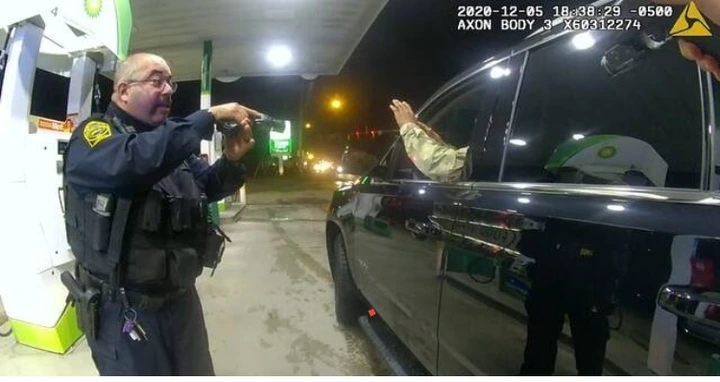 A Black US Army officer is suing two Virginia police officers for pointing their guns and pepper spraying him during a routine traffic stop.
In December last year, the black army lieutenant identified as Caron Nazario, was driving his newly bought SUV through the town of Windsor, Virginia when police officers pulled him over.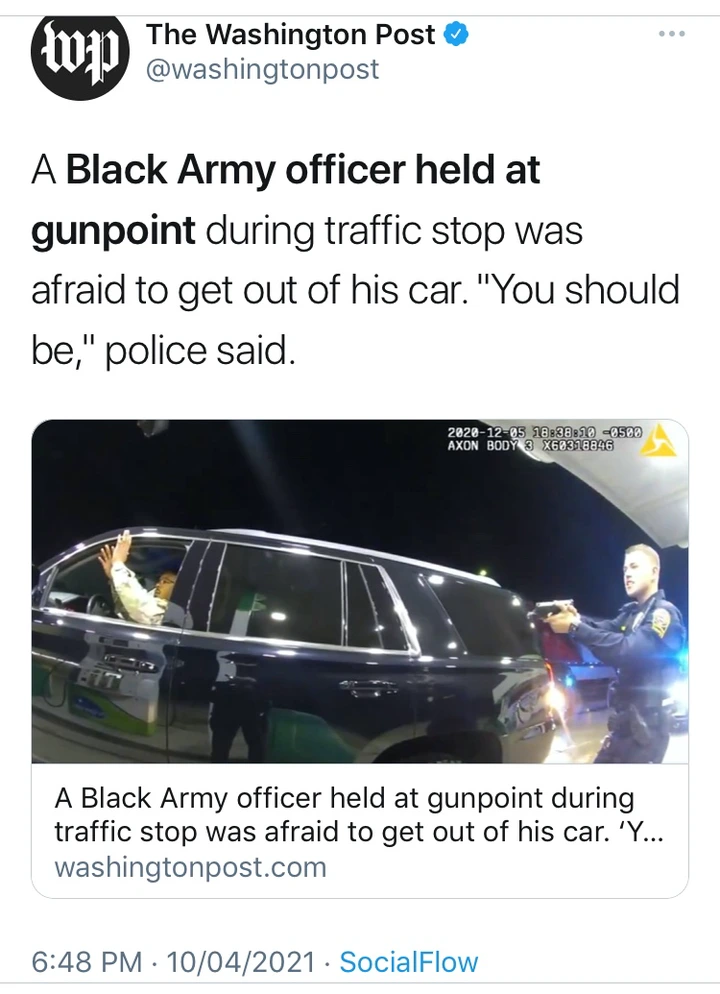 The Army Officer had to slow down his vehicle and looked for a place with light to pull over because it was dark outside.
One of the police officers named Daniel Crocker after pulling the Army Officer over, he started radioing that he was trying to pull over a vehicle without plate number and tinted windows.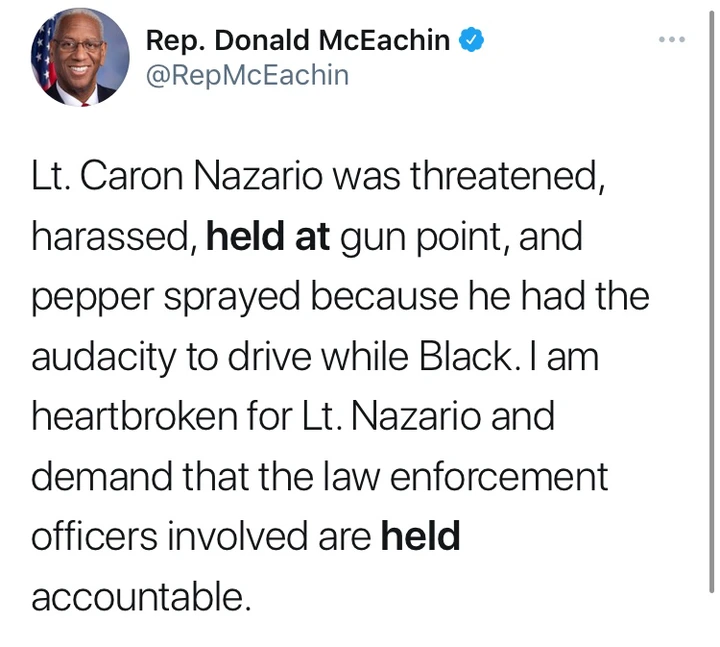 In the radio message, he said that the driver was trying to "elude the police" and he considered it a "high risk stop."
Another officer, Joe Gutierrez, heard his colleagues radio message and arrived the scene shortly.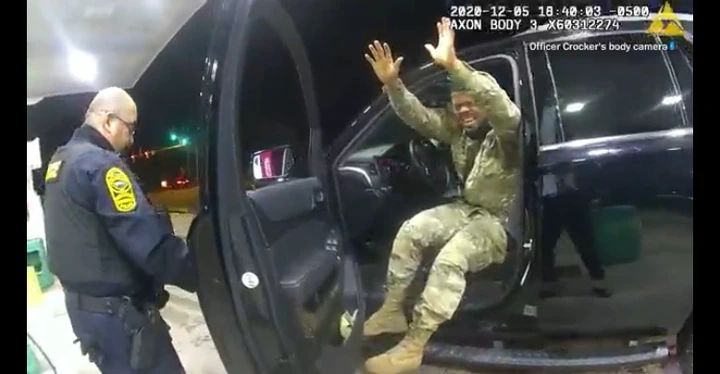 In a video the Army Officer recorded with his phone, he repeatedly asked the officers "what's going on while the cops yelled at him to "Get out of the car now."
The exchange continued until Officer Gutierrez told the Army Officer that he was under arrest and being detained for obstructing justice.
While commanding the Army Officer to come down of his vehicle, one of the officers pepper sprayed him and dragged him out of his vehicle.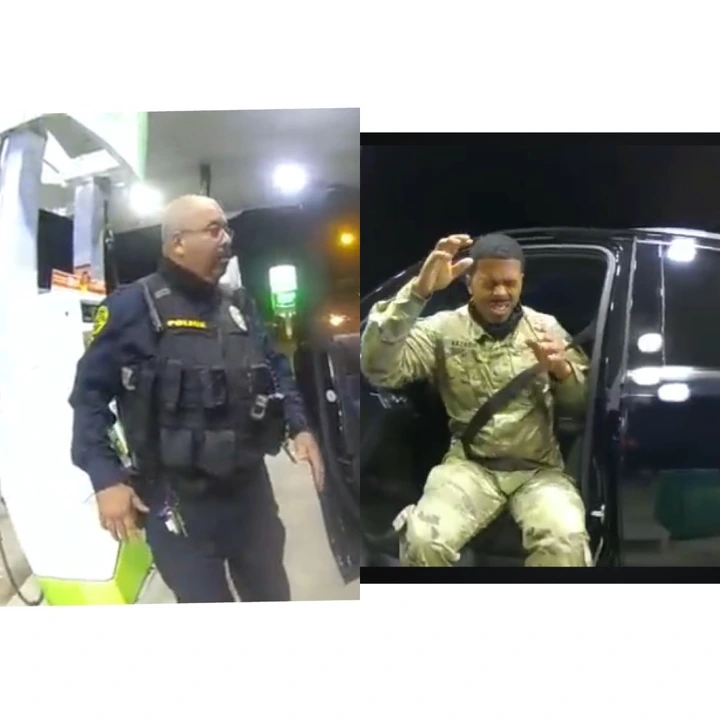 However, in a lawsuit filed last week in a US district Court in Norfolk, the Army Officer said that he was traveling at a low speed rate and that his car was so new that the Department of Motor Vehicles hadn't given him new permanent plates, so he had cardboard temporary plates taped to the inside of the vehicle and the temporary tags were visible on the car."
Watch the video HERE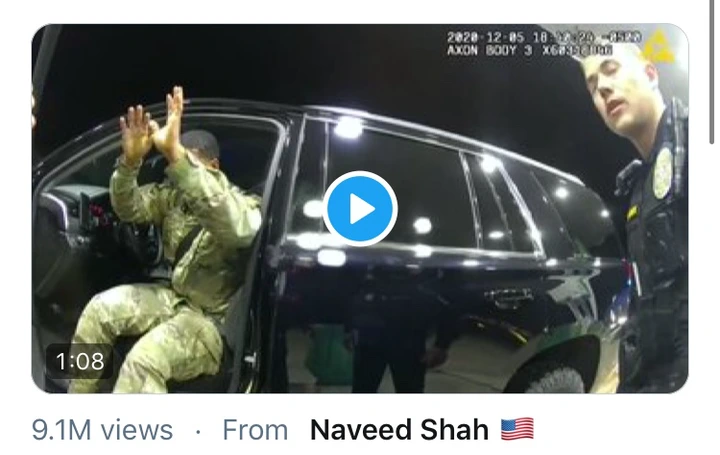 What's your opinion on this matter?