Cristiano Ronaldo is a very popular football player that is currently playing for Italian club Juventus, Cristiano Ronaldo is one of the top earners currently in football. He played for different clubs in different leagues before joining Juventus, he played for Manchester United, Real Madrid, Sporting Club Portugal. In these clubs, Cristiano Ronaldo was earning a huge amount of money but as things gets going, he earns higher. Cristiano Ronaldo is also an influencer, what do I mean by influencer? an influencer is someone who has the power to affect others purchasing decisions because of their authority, knowledge, position, or relationship with their audience, a following in a distinct niche, with whom they actively engage. The size of the following depends on the popularity of their niche. Influencers in social media have built a reputation for their knowledge and expertise on a specific topic. And besides, Cristiano Ronaldo has gained so many followers on Instagram, he has up to 200 plus million followers on Instagram. So my aim of writing this article is to reveal to you the surprising fact about the money that Cristiano Ronaldo earns. I want to show you that Christiano Ronaldo earns more money from his instagram than the one he earns from Juventus.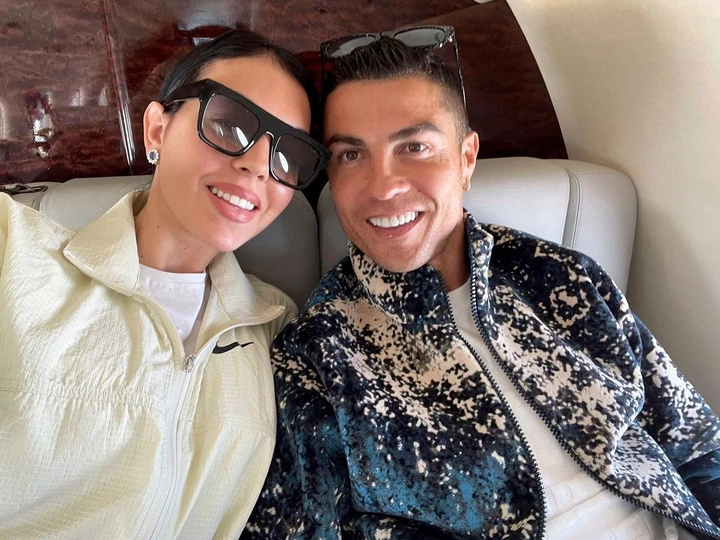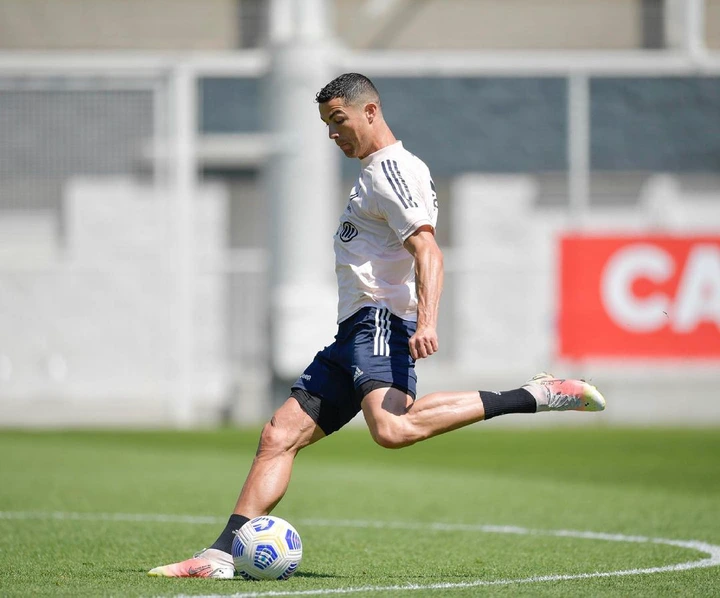 Before we can proceed please click on the follow button above so you won't miss any update from me again.

In Juventus, Cristiano Ronaldo earns 950,000 pounds weekly and it is rounded up to 31 million euros annually, but with a paid adverts on Instagram, Christiano Ronaldo earns approximately 47.8 million Euros annually.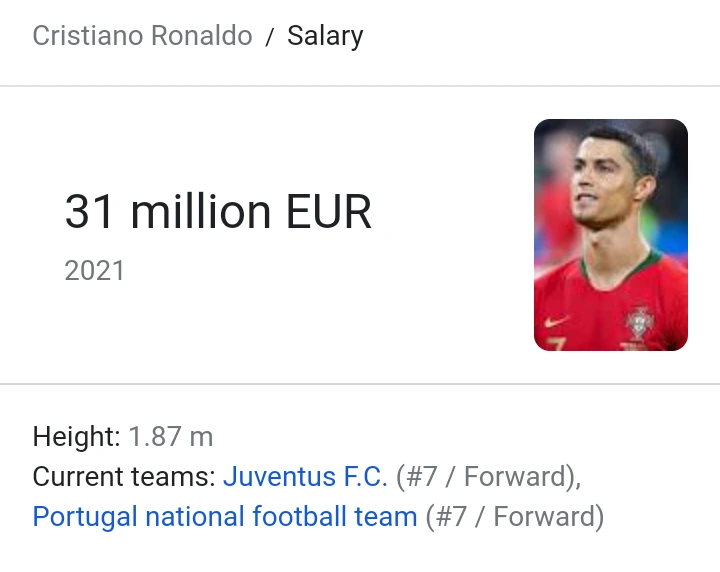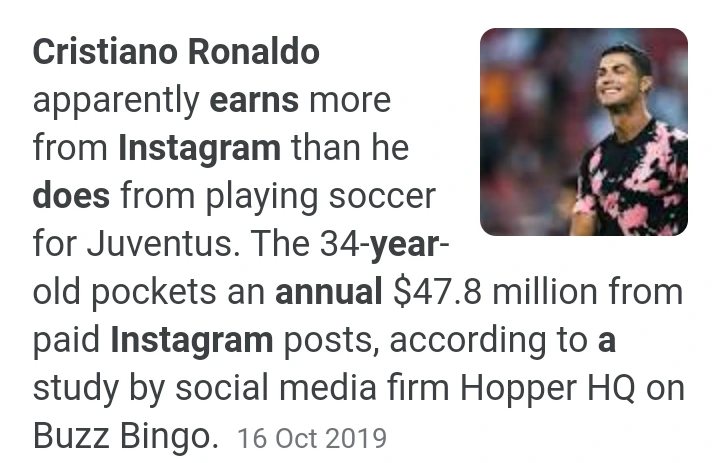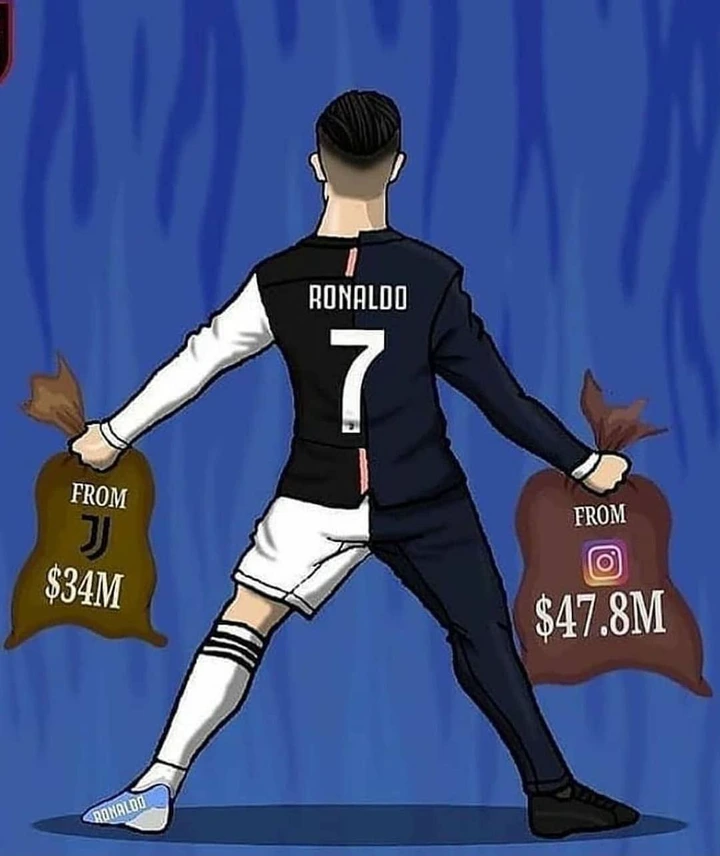 As you have seen it in this article, do you think Ronaldo is more focused in his social media than in . Let us know your thoughts about this in the comment section below. Thanks for reading, please like and share this article to others and don't forget to follow me for more updates and informations.