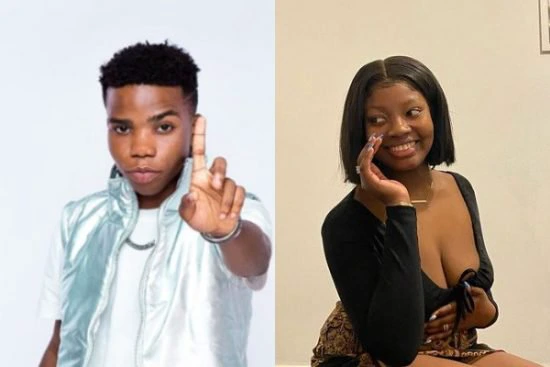 Kemi took to her Instagram story to share posts that literally meant Lyta was not financially stable enough to cater for a woman, much less, a baby.
In her words;
I"During my pregnancy, I went through a lil financial breakdown with buying baby items and trying to get myself and family together during Covid which had a massive impact on my credit score 9months later after giving birth, I tripled my credit score

One thing about me, imma work hard for my money!!!!
And p.s I ain't dating no broke nigga again, most of my relationships I've been the money maker, treating and spending on their ungrateful ass's. I've dated a rich guy before so I know how things should be. And yes I said what I said, make everybody gettat.
Dear future husband,
Aari's dad can't afford 13k (Naira) for balloons for his child's upcoming 1st birthday so imma need you to be able to afford my baby's monthly cost, If not you're not for me.
I willI asked him to provide money for balloons cause as much as I dislike him and his selfish ways I wanted him to feel involved in his child's life even in the littlest way but he's not ready to do NOTHING!!!! My father was useless too but not to this level and my son will never be."