Simi is a popular musician who is known for her excellent vocals and afro-beat music. She got married to a fellow musician, Adekunle Gold, and together they have a daughter.
Simi had always hidden the face of her daughter due to personal reasons. She only took photos of her daughter's back view or side view since the girl was born.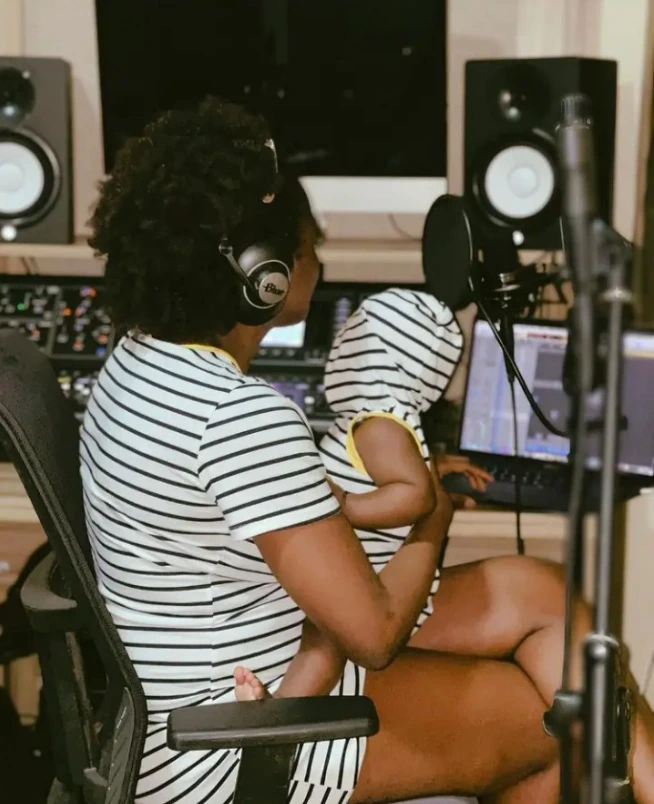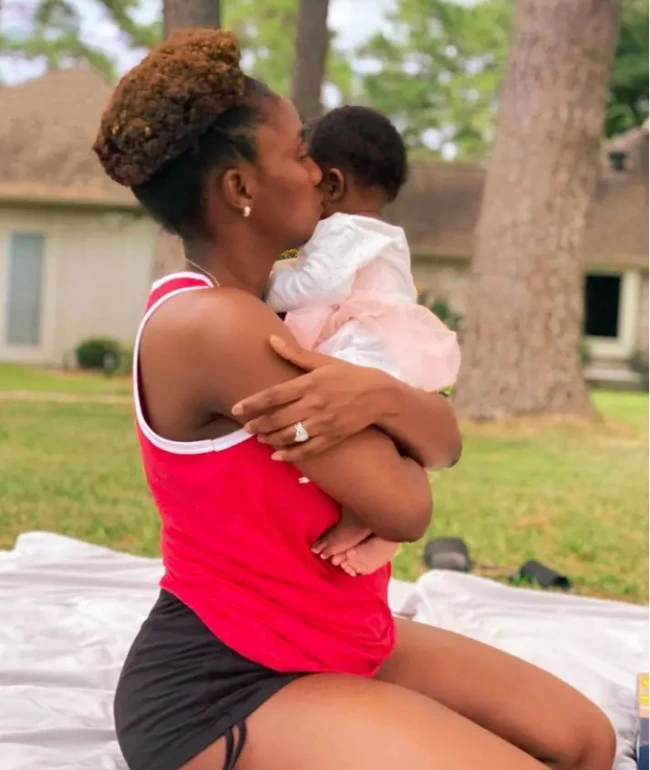 Simi took to Instagram a few hours ago to celebrate her daughter's first birthday. In the post she made, she showered her daughter with cute nicknames like 'Drinker of my milk', 'Climber of my body', 'Scatterer of my things', 'Best dancer', among others. She didn't fail to profess her love for her daughter as the called her daughter the best thing that has ever happened to her.
As Simi blessed her daughter, she wrote, "As your mother I bless you in the way that only a mother. I bless you truly, completely, unconditionally. You will never suffer. You will never lack anything good. Favour will never leave you. Anyone that encounters you from near or far will bless you. You are the light of my world, my angel. Evil will not see you, God is for you. I shield you with the Angels of God, all your life you will abide under the shadow of the Almighty. You will know and love God for yourself. I cover you with the love God has intoxicated me with, for you. Glory to God for the testimony of you, all in the name of Jesus Christ..."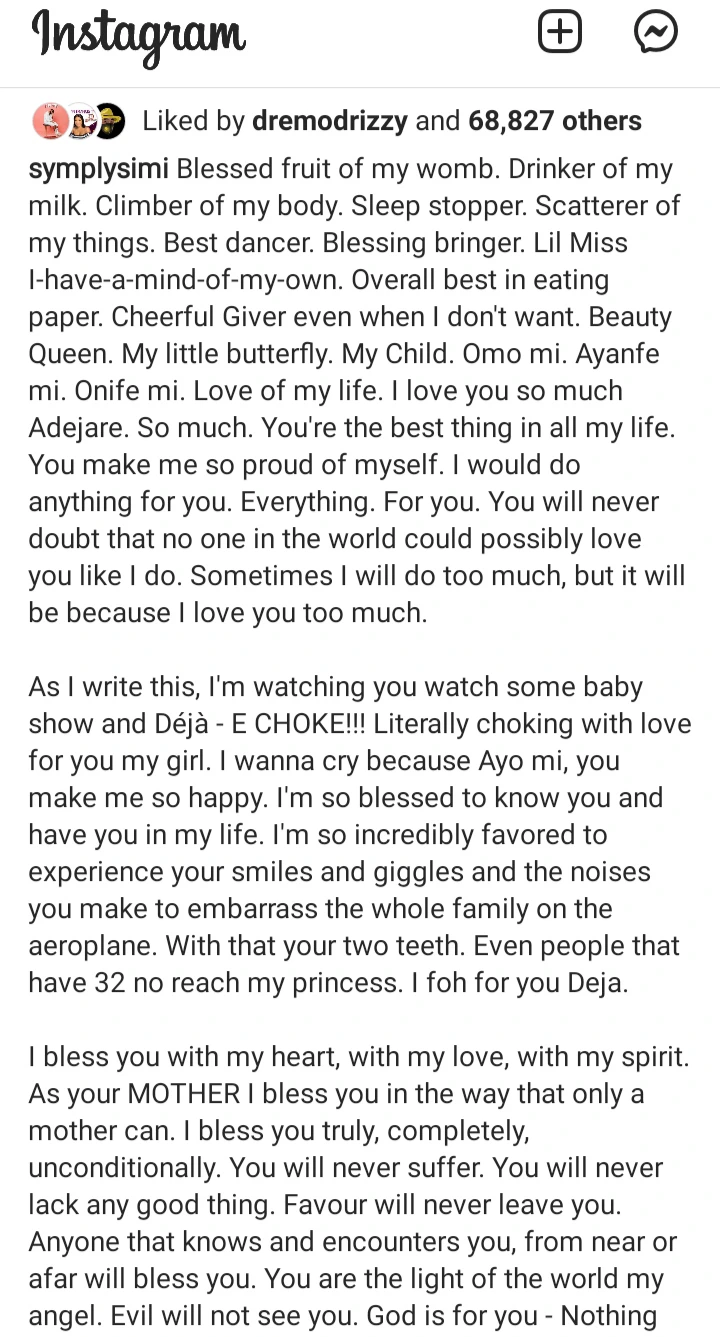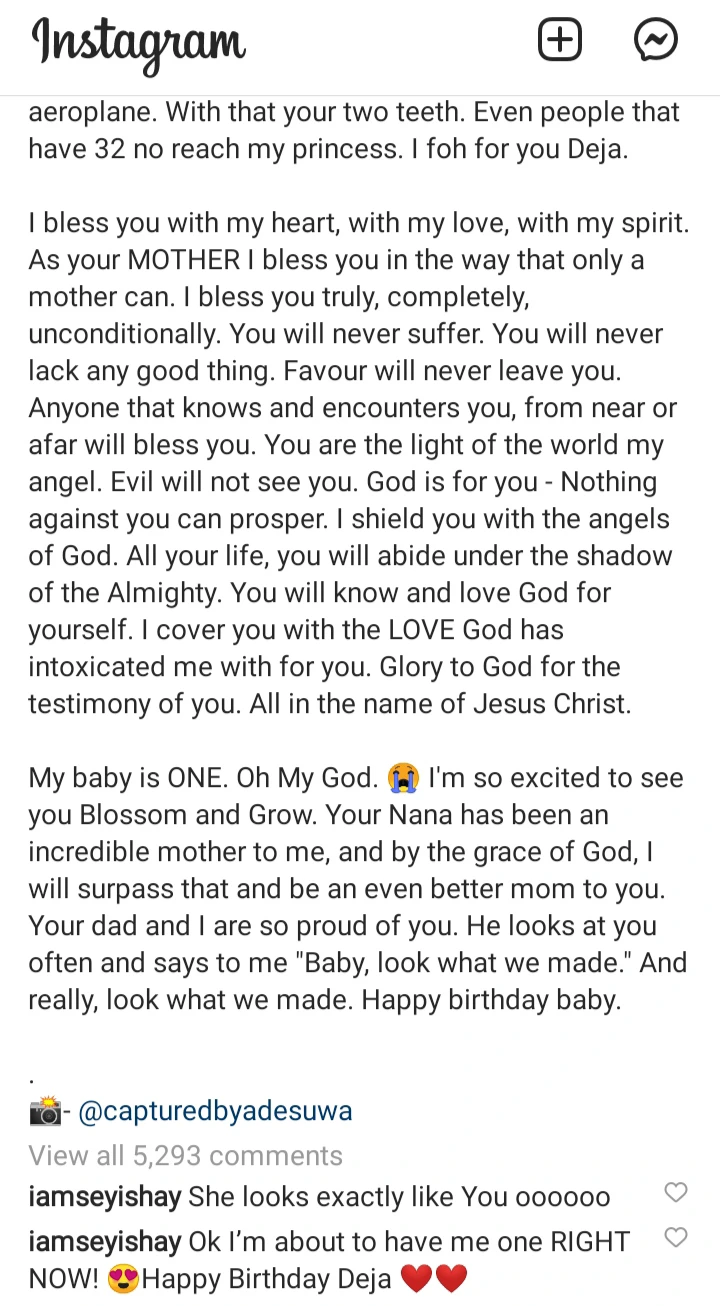 Fans and we'll wishers were awed by the pictures of Simi's daughter, and they called her a carbon copy of her grandmother. Here are some of the comments.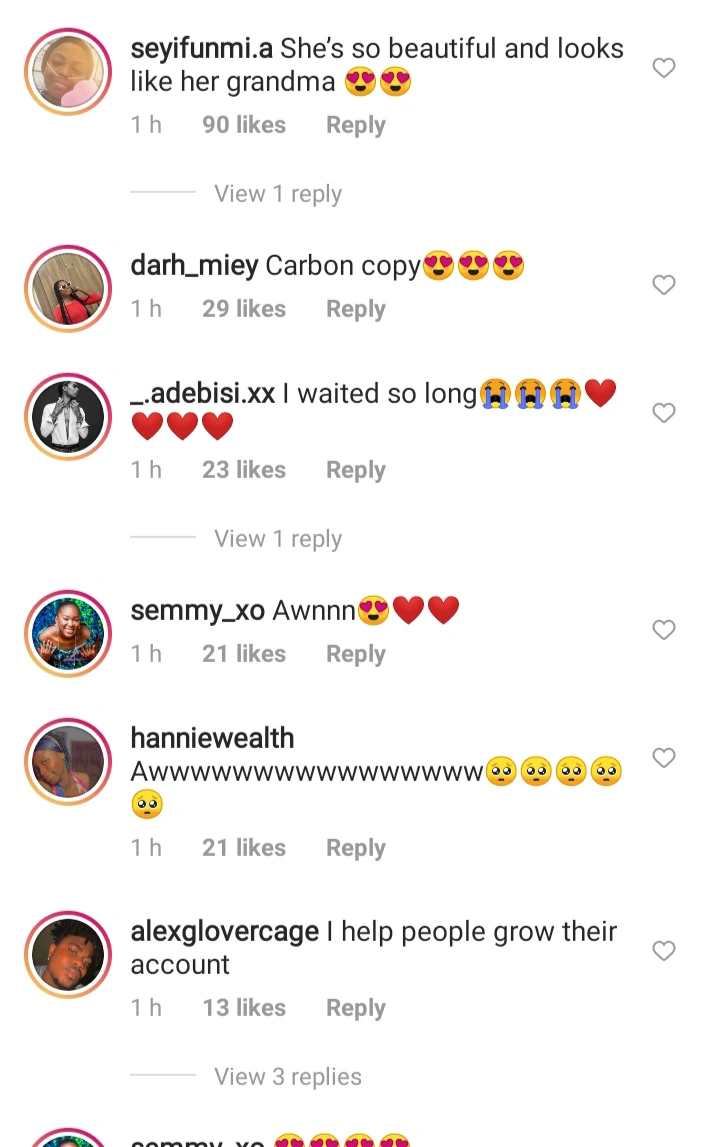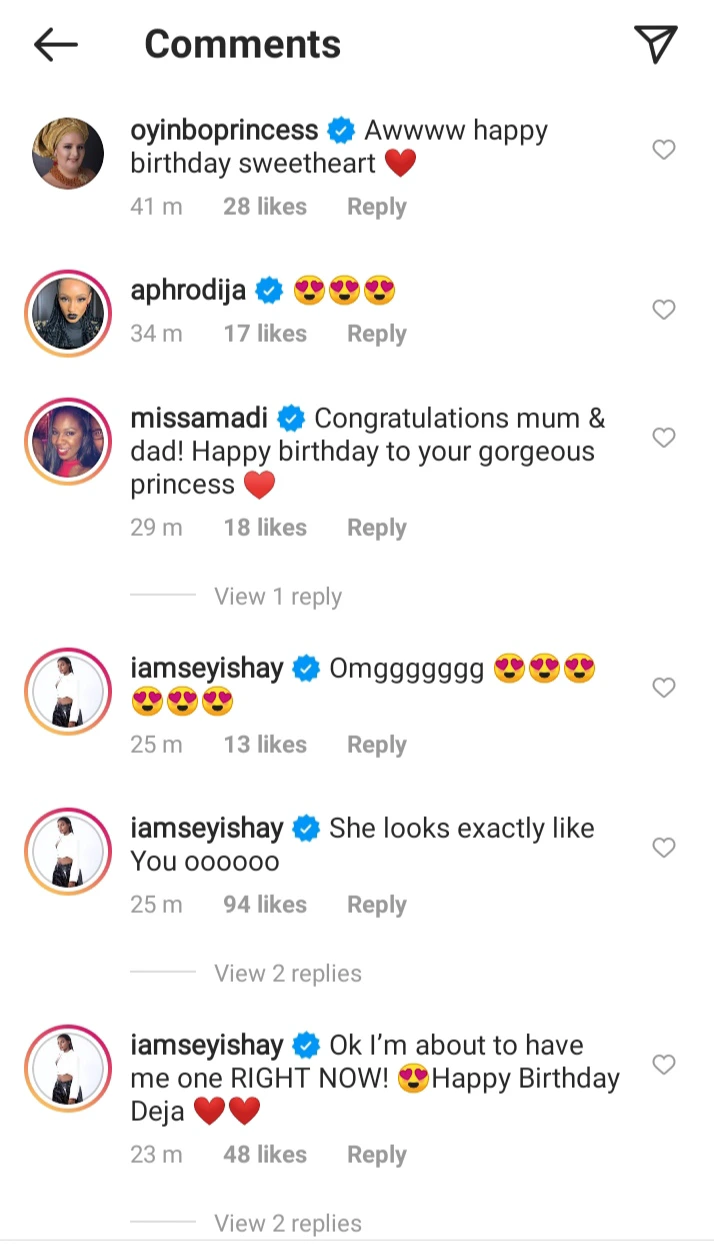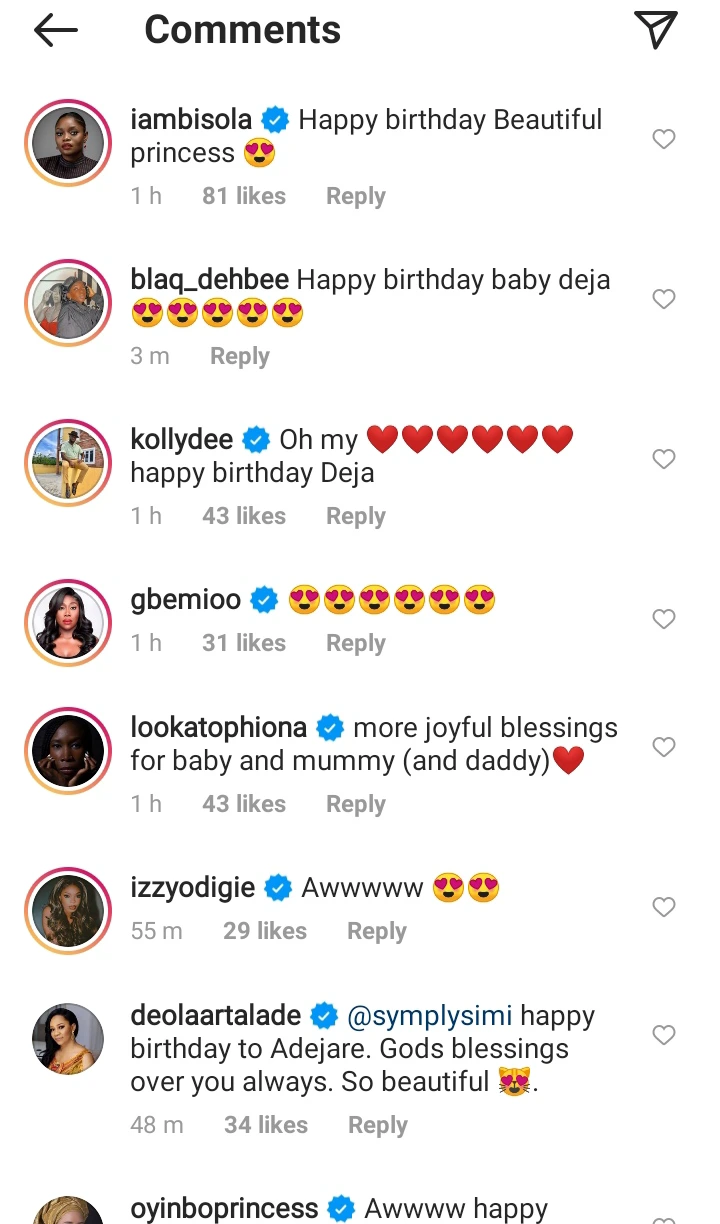 Simi's daughter's name is Adejare, she is called Deja for short. Deja was born on 30th of May, 2020. Below are Deja's birthday pictures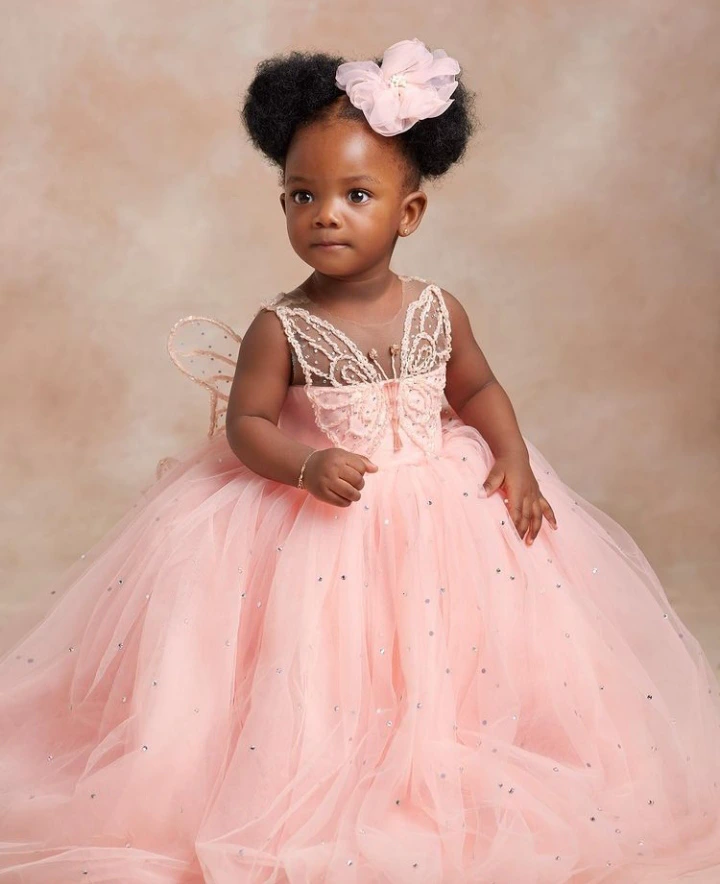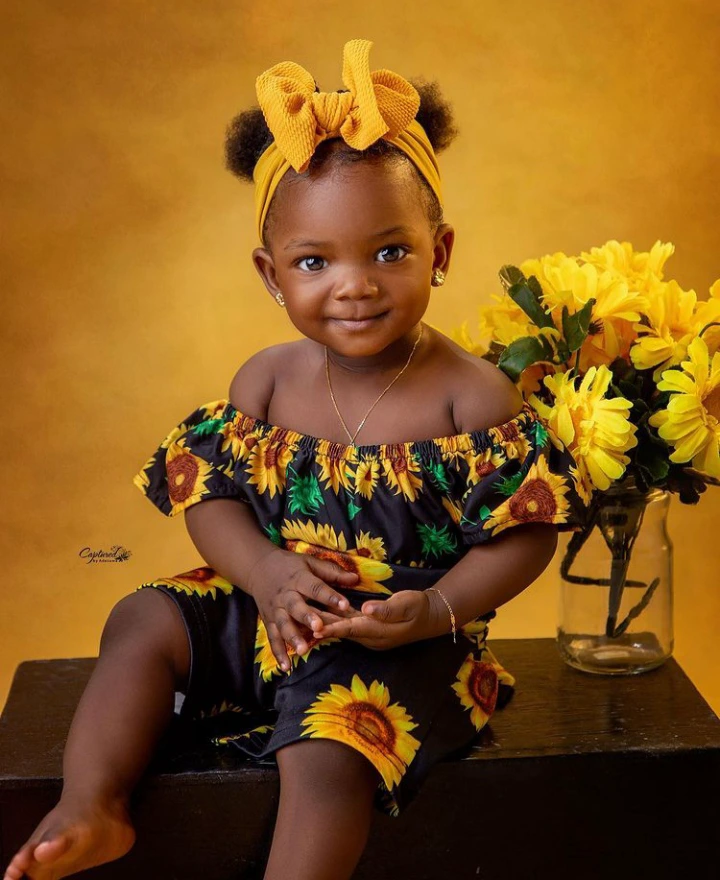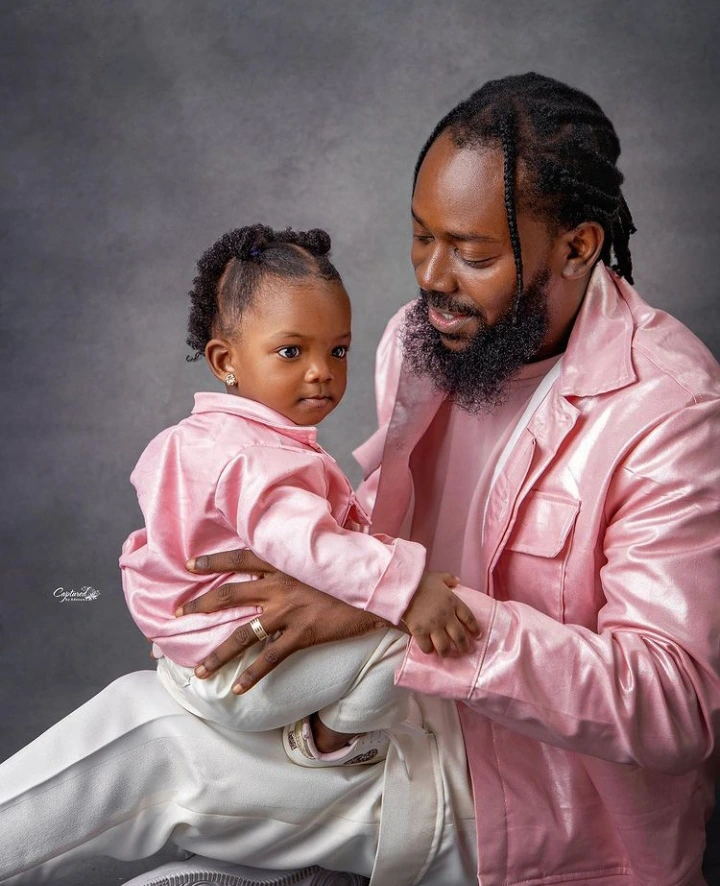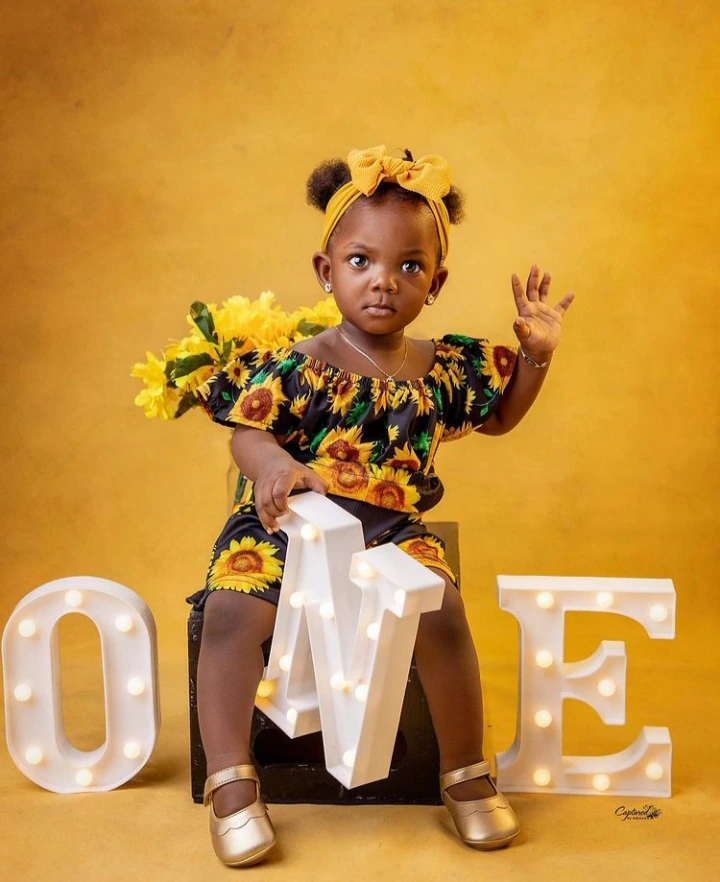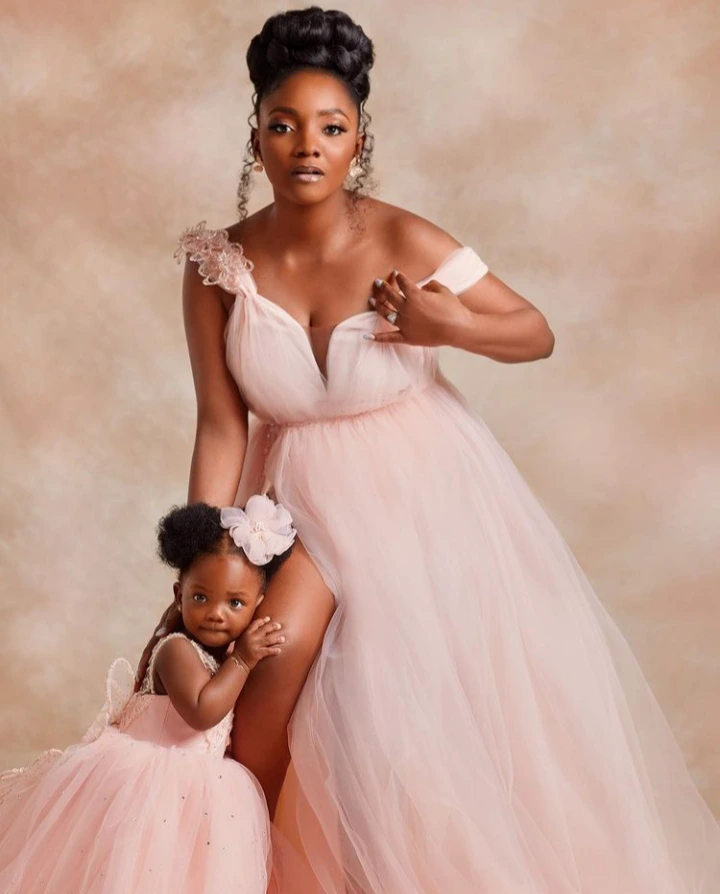 What do you think about Simi's beautiful daughter? Drop your comments below.
(All photos were gotten from Instagram)