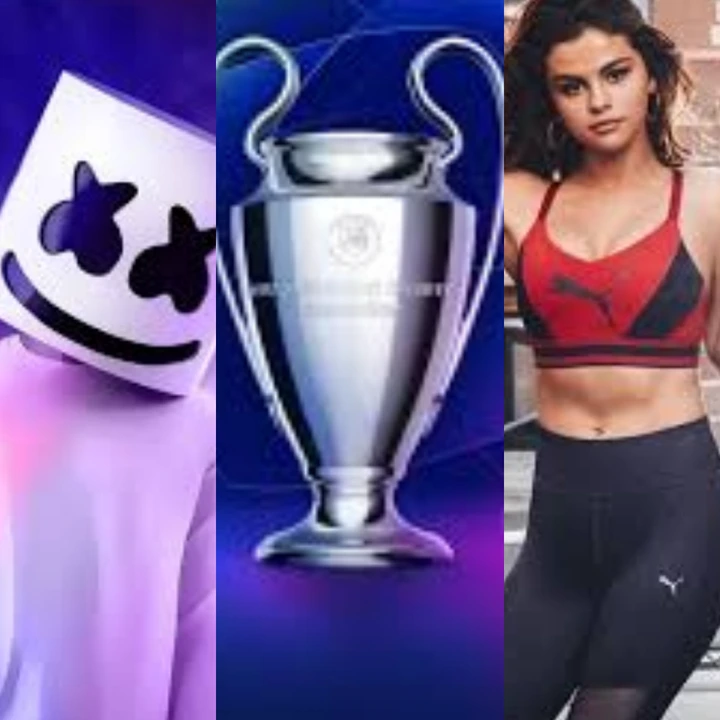 the long awaited day is around the corner, all football lovers have been waiting anxiously to witness the prospective toughest match of the season.
The UEFA Champions league final between the two English clubs, Chelsea and Manchester City, will be played tomorrow at Porto, Portugal at 8:00pm.In every UCl final, there must be a few artists to perform in the opening ceremony before the match proceed. Lots of actions are displayed to entertain the spectators and ginger up the players to give their best at the match and claim the most prestigious trophy after the World Cup.

However, the two artists that will perform tomorrow have been announced on Twitter by Pepsi. it's going to be two American artists, DJ Marshmallow and singer Selena Gomez on the stage. According to Pepsi, Leo Messi, Paul Pogba and Jordan Sancho suggested that Marshmallow's hit song will be featured in the final along with the female artist, Selena Gomez.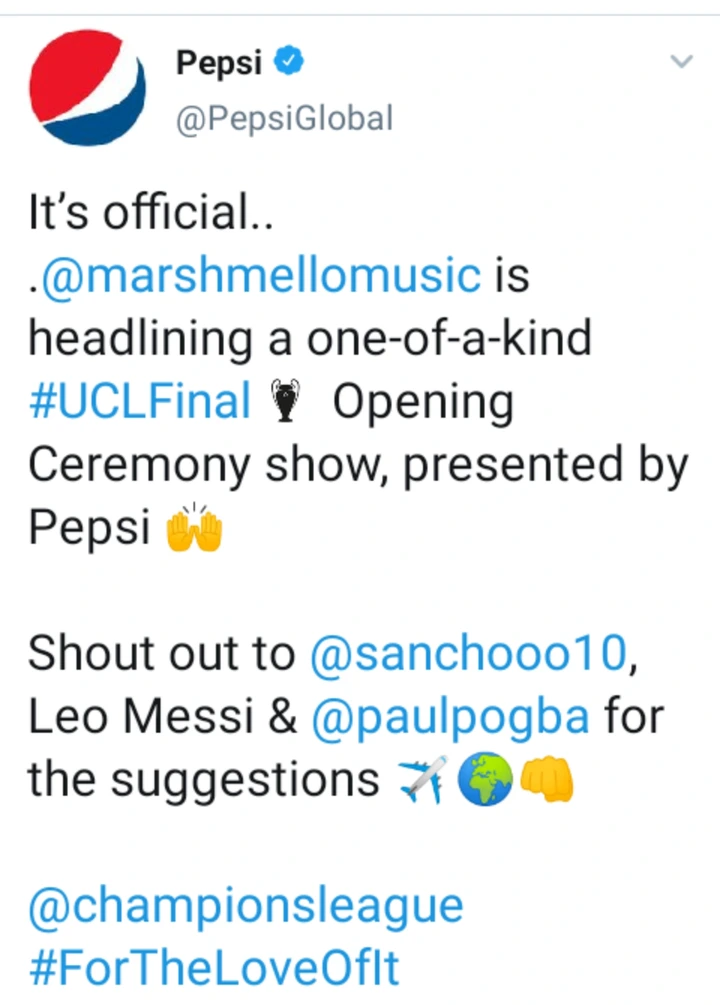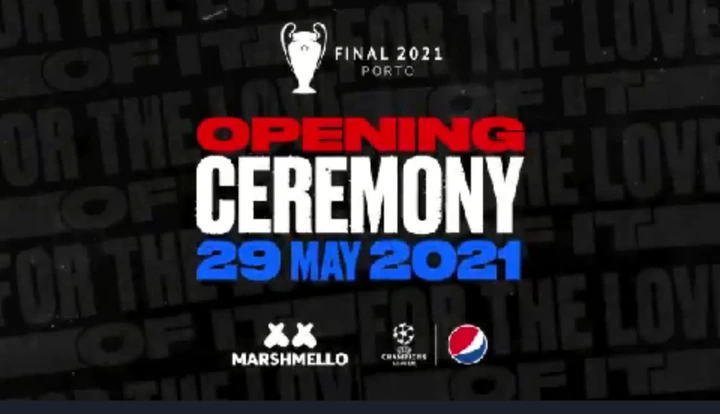 Watch video with the link, https://twitter.com/PepsiGlobal/status/1394617135524102148?s=19
Football fanatics are now super excited as the D-day draws near. Say your thought in the comment box and don't forget to like and follow me for more updates.