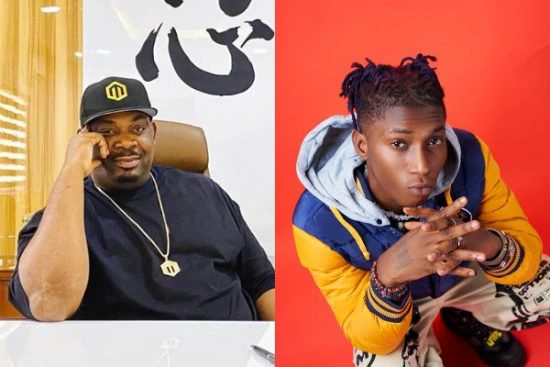 Don Jazzy praises Bella Shmurda
On Tuesday, June 15th, 2021, Bella Shmurda posted a video of his visit to Don Jazzy on his Instagram profile.
In the video, he was seen with Don Jazzy in the Mavin Records office. DJ Big N also appeared in the video, and they were both listening to Bella Shmurda's upcoming EP, 'High Tension' Vol. 2.

The singer simply captioned the post, "@donjazzy ❤️💐 HT:2.0".
Don Jazzy also shared the same video on his Instagram page and applauded Bella Shmurda's star power. He asserted that the singer will always be able to shine through no matter where he is.
The Mavin boss also assured that Bella Shmurda now has the "Don's Blessings". In his words;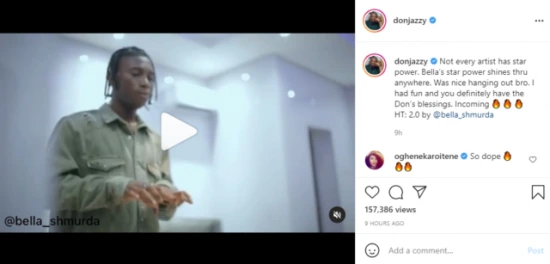 The artwork and teaser for the second volume of Bella Shmurda's 'High Tension' EP have been unveiled.
With singles like 'Ginger Me,' 'Upgrade,' and 'Sho Mo Mi,' the project's first volume catapulted him into the Nigerian music scene.
He's only gotten bigger and better since then, with smash singles like 'Rush' and 'World.'