Nigeria is a very great country and despite all the challenges we face, Nigeria still stands strong and we see smiling faces everywhere in the country.
Well, Nigerians on social media have gone to various social media platforms such as twitter to express their opinions on the proposed name change for Nigeria.

According to reports, the proposal was submitted by Adeleye Jokotoye, a tax consultant on Wednesday, June 2, 2021.
According to the proposal, he said and I quote "Nigeria's current name was an imposition of its past colonial masters and should be changed".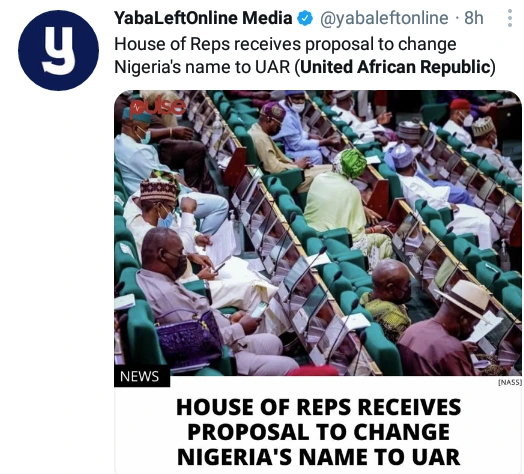 This means that a change of name for the country would physically and psychologically reflect a new beginning.

He also stated that at this crossroads in Nigerian history, we must change our name to reflect a new beginning which will be ushered in with a new constitution.
Reacting to the new development, many Nigerians consider the move as a way to stop the efforts of some groups across the country.
Twitter reactions: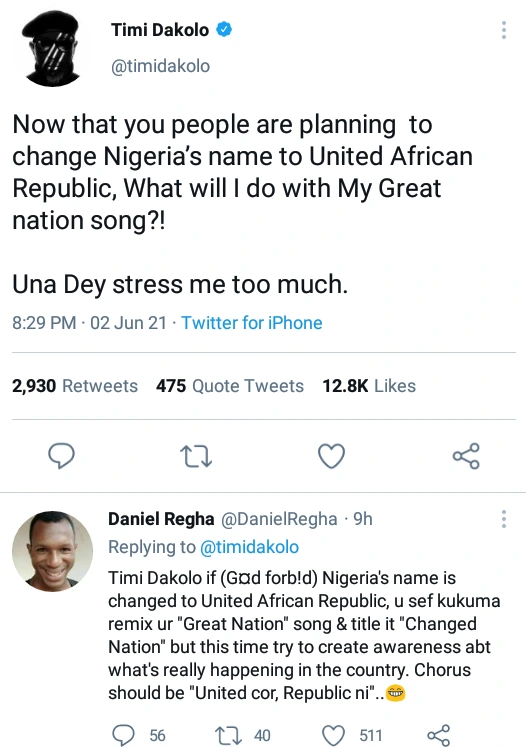 Now that you people are planning to change Nigeria's name to the United African Republic, What will I do with the My Great nation song? Una Dey stresses me too much. – Timi Dakolo
Other Twitter reactions from Nigerians: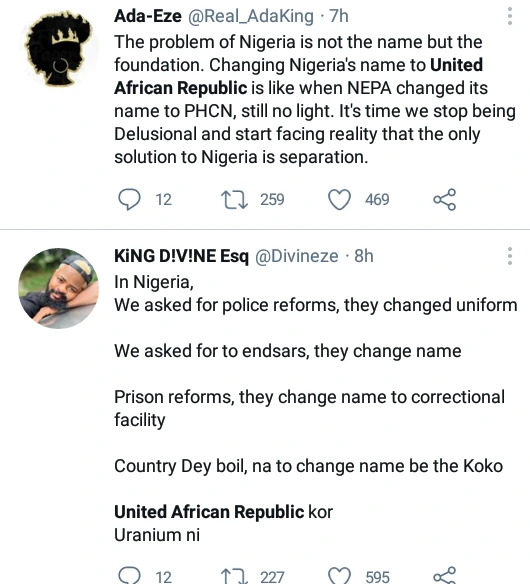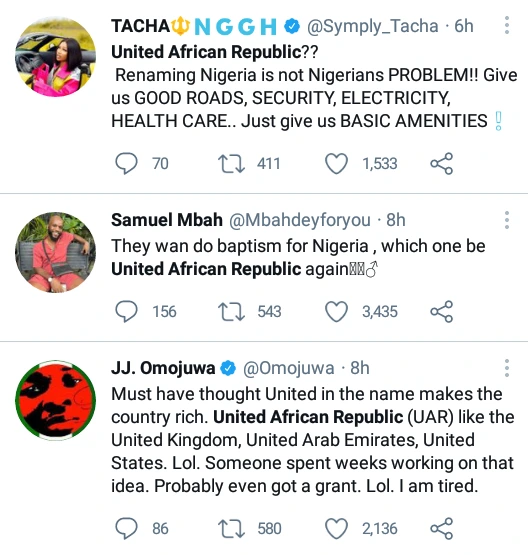 From Nigeria to United African Republic: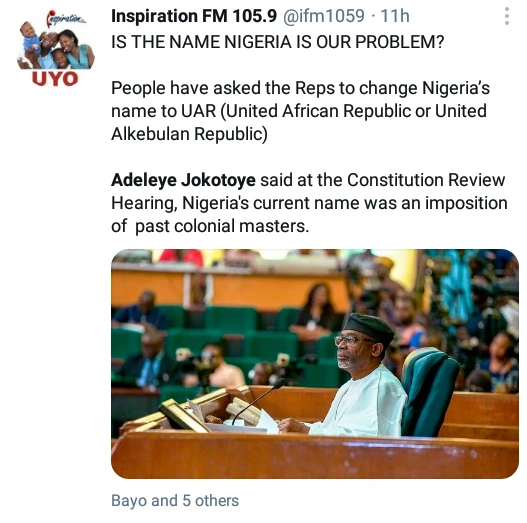 Photo Credit: Twitter and Google