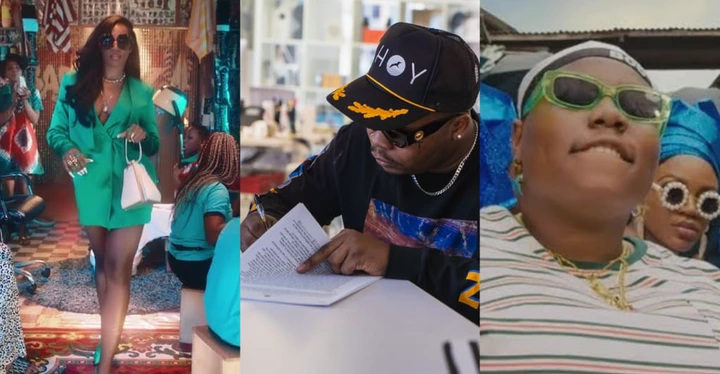 There are a lot of jobs in the music industry. Some people are singers, some people are songwriters, and some people are both. Most of the time when you hear a song, you immediately think that the person singing it wrote the entire song by themselves. However, this is very rarely the case. Music creation is a very collaborative process and sometimes, even popular artistes who have bustling careers write music for their 'competitors' – fellow popular artistes.
Today, we'll be looking at one such popular artiste. He is a god in the Nigerian rap scene. With back to back hits from Woske to Rockstar, Olamide Gbenga Adedeji known to many as simply Olamide is a force in the entertainment industry.
While you know the popular hits that Olamide wrote and sang himself, you might not know that Olamide has also lended his writing skills to other popular singers who have gone on to record songs that he either wrote or co-wrote and scored major hits.
Today we'll be counting down 5 Songs You Didn't Know Were Written By Olamide. Are you ready to jump into this list? Then let's go!
1. Zlatan ft. Mayorkun – Cho Cho
Upon the release of Zlatan and Mayorkun's banger Cho Cho, DMW leader Davido took to his Instagram Live to celebrate the song's release as well as to thank Olamide for lending his pen to the creation of the song. A lot of fans were very surprised to find out that Olamide was a part of the song's creation process.
2. Teni – Injure Me
Yup! One of the standout tracks from Teni's latest Wondaland album is the song 'Injure Me' which she went ahead to make a single and give a music video because of how good it is. What many don't know is that Olamide actually co-wrote this song along with Moses Philip Kayode. It's even in the song's official Youtube data page. E shock you?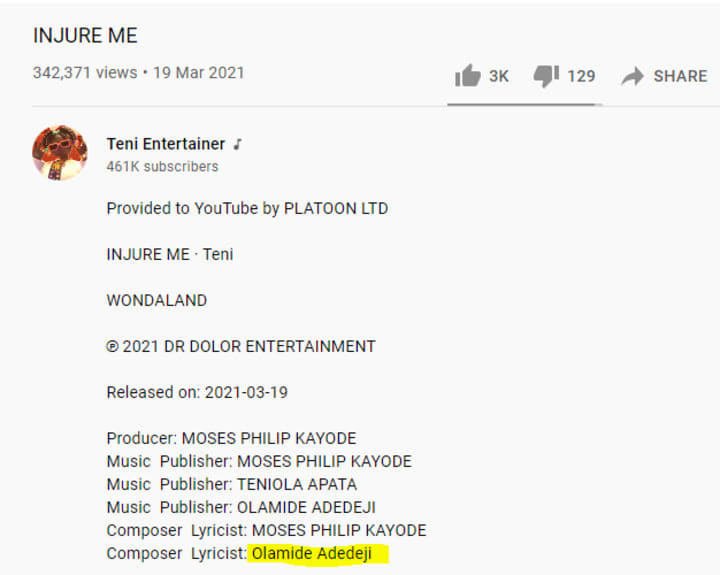 3. Wale – My Love
According to BMI, the official 'registration' point of music where most songs' metadata is listed, Olamide is credited as one of the writers/composers of Wale's hit song 'My Love' featuring American artiste Dua Lipa and Nigeria's own Wizkid.

4. Akon – Bottom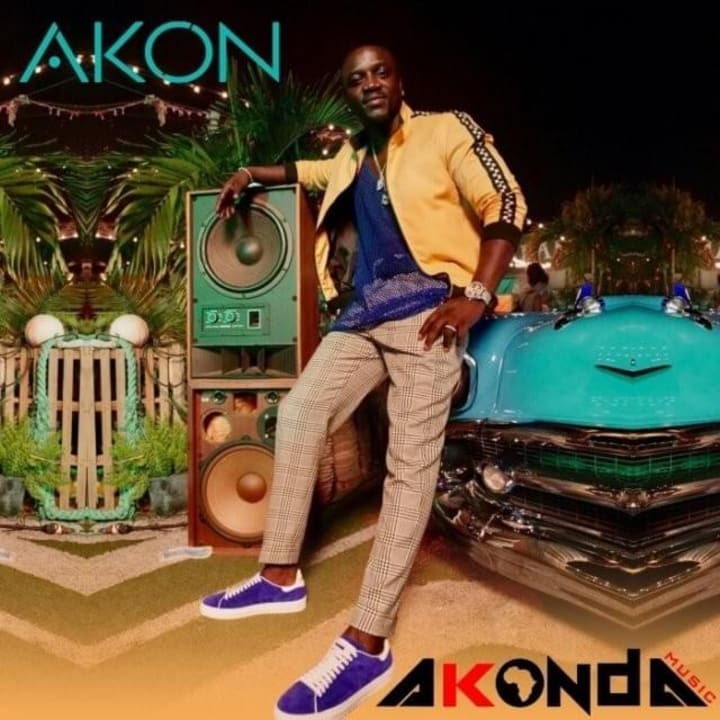 When Akon released his heavily anticipated album Akonda, fans were surprised to hear him sing in both Pidgin and Yoruba in the song 'Bottom'. Turns out, our very own Olamide was behind the track. The news was confirmed by the hit-maker when a fan pointed it out on Twitter saying "Olamide wrote "Bottom" for Akon. We don't deserve this legend." To which Olamide replied with the praying hands emoji in thanks.

5. Tiwa Savage – 49-99
One of the most surprising fun facts that Tiwa Savage revealed when she had a Genius interview for her song 49-99 was that the song 49-99 was actually written by Olamide. According to Tiwa Savage, most of the song was already done before she even heard it. She of course added herself into it and changed it, but for the most part it was an already ready song from the genius mind that is Olamide. Tiwa of course added to it and made it her own and she totally finished work on the song.
It's so interesting to know little fun facts like this. There's a bunch of these very interesting little tid-bits that I think I'll start sharing with you guys more frequently. Make sure you're following my page on Facebook (Jide Okonjo) so you don't miss out when I make new posts.

Olamide truly is a BEAST!! Talk about a legend.