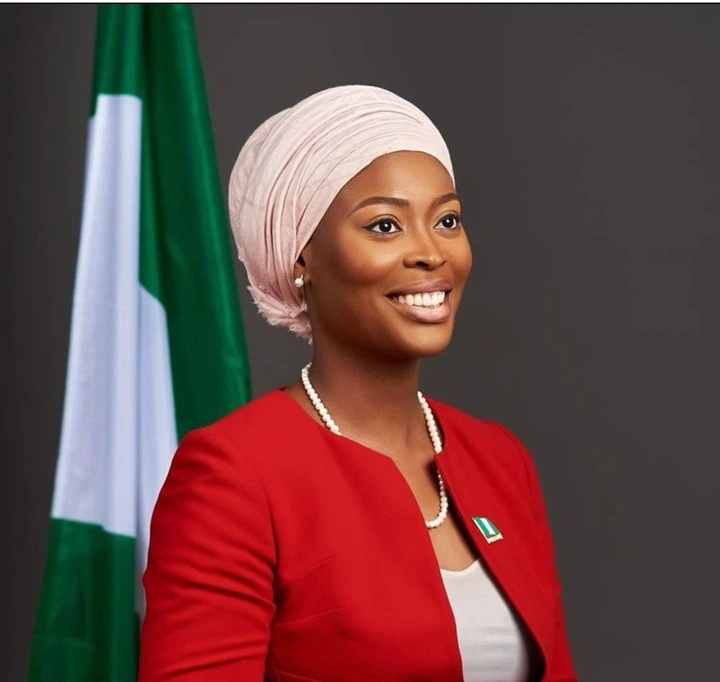 The 2023 presidential election is aground the corner and a lot of aspirants are showing interest in this and one of them is Khadijah Okunnu Lamidi, in this article, I will be showing you what you should know about her.
Media personality, Khadijah Okunnu Lamidi is the first female presidential aspirant to declare her interest in the upcoming 2023 presidential election. Below are the five things that you need to know about Khadijah Okunnu Lamidi, a gender balance and youth development advocate.
1. Personal Life
Khadijah Okunnu Lamidi is 38 years old and she was given birth to in Lagos State into the family of former federal works commission, Lateef Olufemi Okunnu (SAN). And he mother, Arinola Omololu is a businesswoman of Ago-owu pedigree.
Khadijah Okunnu Lamidi is married to a financial analyst and risk management professional, Adeshola Lamidi and they are blessed with children.
2. Education Background
Khadijah Okunnu Lamidi attended the University of Lagos Staff school and Childville school Yaba for her primary school education, and afterwards, she went to Atlantic Hall School Maryland for her secondary school education between 1994 and 2000.
She is a bachelor's degree holder in management from the University of Bolton RAK Campus in the United Arab Emirates and a Master's degree in Strategic Project Management from the prestigious Heriot-Watt University, Dubai.
3. Career
At the age of 16, she got her first job at a motherless baby home Lekki where she was introduced to community influencing. Khadijah Okunnu Lamidi went on to work at Lagos State Signage and Advertisement Agency for four years before delving into entrepreneurship.
She is the founder and CEO of Slice Media Solutions, an advertising agency. She is also the brain behind some social media impact initiatives such as Water Relief Nigeria, Help Our Youth, To Better Nigeria and Project: Bridge The Gap.
4. Achievements
She is the first female to be featured as a cover story in Out-Of-Home Magazine in Nigeria. She has also been featured as one of the Top 50 women in marketing and communication in Nigeria.
She is a member of the Advertising Practitioners Council Of Nigeria