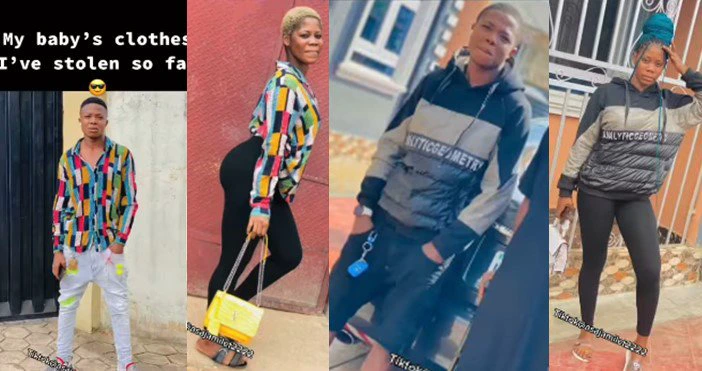 Nigerians have taken to social media to react to a young lady who rocked the clothes of her boyfriend she had reportedly stolen.
She shared a video showing the outfits her boyfriend wore at different times and and how it looked on her after collecting it from him.
It was mostly his shirts she collected and though she had taken possession of about 5 clothes, she revealed that she intends to continue taking more.